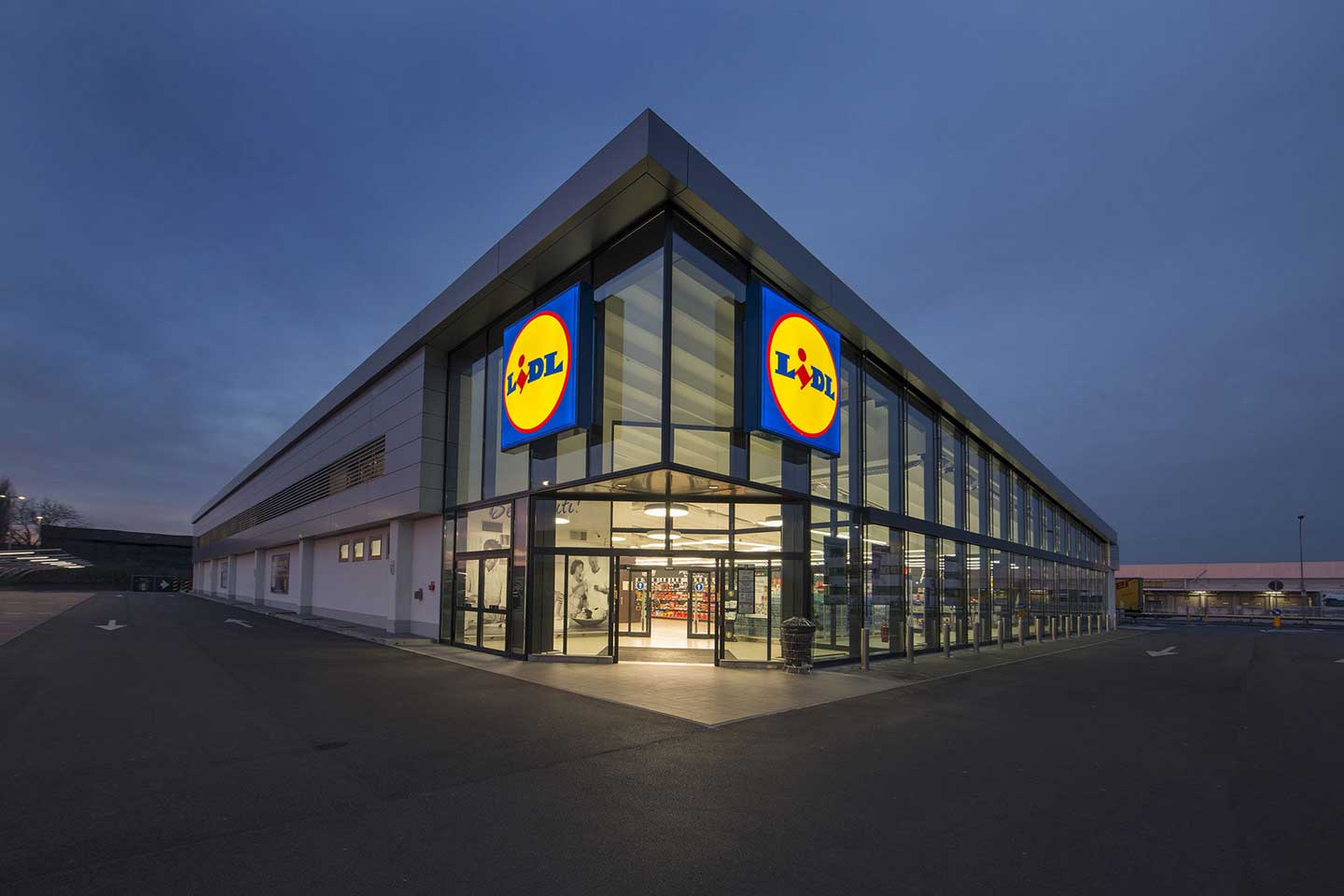 A location of Lidl, a Germany-based chain of food markets, is slated to be built 13 miles west of Jersey City at 2365 Route 22 West near the Union Plaza Shopping Center in suburban Union Township. The Union Township Planning Board unanimously voted to give major site plan approval to Lidl U.S. Operations, LLC during its meeting on July 28th.
According to board records, 183 parking spaces are planned for the 34,094 square foot location. Scott Logan, the real estate development manager for Lidl U.S. Operations, reportedly told the board in April that 30 to 35 local employees will be hired at the store. Logan stated that just 25% of items sold will be from national brands, while the rest would be from Lidl's own product line, and that the store will include a bakery.
Currently, the site contains a parking lot and a building used by Indian Motorcycle of Northern New Jersey and Mack Boring & Parts Company. Planner Christine Nazzaro-Cofone testified in April that all buildings on the property would be demolished to make way for the Lidl market.
The market was first proposed by Lidl back in March. According to records from the Union Township Committee, Remington, Vernick & Arango Engineers of Secaucus will provide engineering review services as part of the project.
Lidl has over 10,000 stories in more than two dozen countries, and is currently planning to open markets throughout the East Coast, including in the Central and Southern New Jersey communities of Burlington, Hazlet, Lacey, Lawrence, Millville, and Vineland.
One of Lidl's main competitors is Aldi, which opened a location in Union Township a few years ago. ShopRite opened a supermarket just around the corner from the Lidl site in 2014.