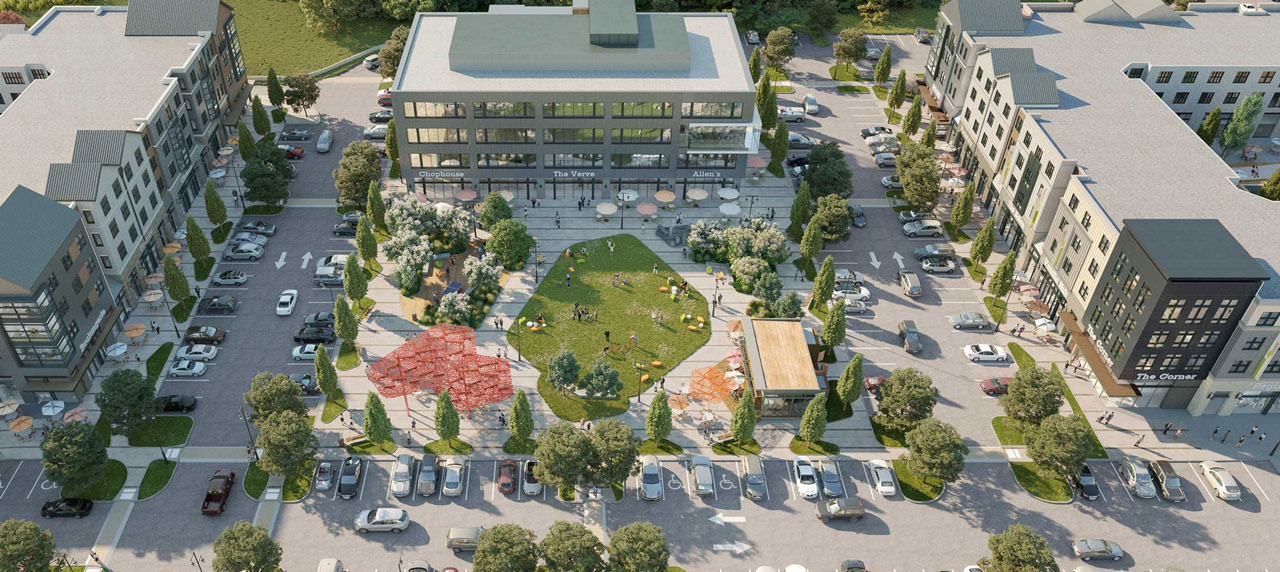 Englewood-based developer S. Hekemian Group was recently approved to redevelop the former Mercedes Benz USA headquarters in Montvale. The developer said it received unanimous borough council approval for the $150 million redevelopment, known as Tri-Boro Square, in early June.
According to a marketing brochure from S. Hekemian, plans for the site, designed by CallisonRTKL, call for as much as 139,500 square feet of retail space, 40,500 square feet of office space, 308 residential units, a 150-room hotel, and a built-to-suit mixed-use office and retail building.
The commercial and residential development will be spaced out across five buildings immediately adjacent to Hekemian's 231,000-square-foot retail center Shoppes at DePiero Farm.
The Mercedes Benz site is located just off of Exit 172 of the Garden State Parkway. The site is within one mile of the New York state border and 20 miles from the George Washington Bridge.
Hekemian tapped Silbert Realty & Management and JLL to oversee retail and office leasing, respectively. The developer said demolition of the Mercedes Benz campus is already complete and construction is slated to begin in late-2019 or spring 2020.
Approvals for the redevelopment of the site come four years after the German auto manufacturer announced plans to vacate the property. Mercedes Benz employed 1,000 people at its office in Montvale before opting to relocate to Atlanta, Georgia. The property was vacated in March 2018.
NorthJersey.com reported the redevelopment of the site was held up over disagreements with the Montvale Planning Board over the design and aesthetics of the project and revisions to the square footage of each component at the proposed mixed-use center. The Borough of Montvale and Hekemian, as well as developers Hornrock Properties and 2 Paragon Drive LLC were tied up in litigation for over two years over affordable housing requirements at their respective sites.
According to property records, Hekemian acquired the HQ site, consisting of two parcels totaling 32.8 acres at 1 Mercedes Drive and 3 Mercedes Drive in July 2017 for a combined $42 million.