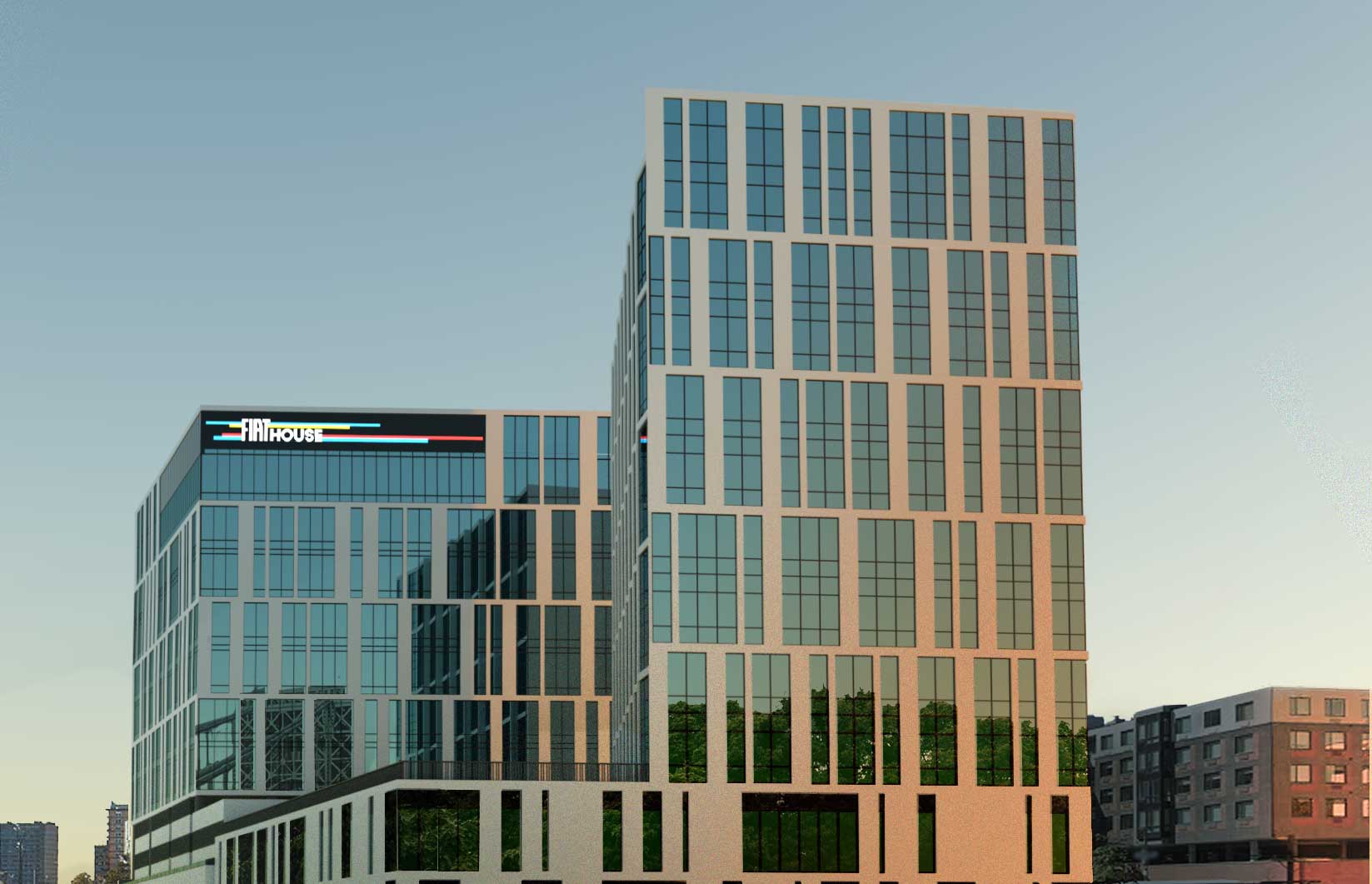 A new residential building under construction in Fort Lee is targeting the next generation of mobility and car sharing. Slated to open next year, the building will be named Fiat House.
UNLMTD Real Estate has announced a partnership with global automobile brand Fiat on the project, which is under construction in the shadow of the George Washington Bridge at 2100 North Central Road. The innovative residential property will include over 300 rental residences with hospitality-driven amenities, tailored concierge services, and unique community events.
Set to open in early 2024, Fiat House will offer an onsite car-sharing fleet of all-electric FIAT 500e vehicles to residents. UNLMTD Real Estate and FIAT view the partnership as a natural alignment, as the companies share a common vision of the future of urban living that seamlessly integrates connectivity, community, sustainability, and style.
"Collaborating with Fiat on this endeavor forges a unique opportunity to transcend traditional real estate development boundaries," stated Gabriella LoConte, development lead of UNLMTD Real Estate.
"We look forward to bringing that vision to life in a dynamic location, where in a few minutes of time, one can easily bike over the George Washington Bridge to Manhattan or just as easily access unparalleled hiking and walking trails on the Palisade cliffs."
Fiat's new 5003 vehicles will be state-of-the-art when they are available in the upcoming development. The line of cars is slated to launch in North America early next year.
Outside of the cars, Fiat House will offer studios, one-bedroom, and two-bedroom rental residences that include a selection of furnished homes. The Fiat brand will be woven throughout the property, from the attended lobby to the array of amenities and social spaces spanning more than 30,000 square feet.