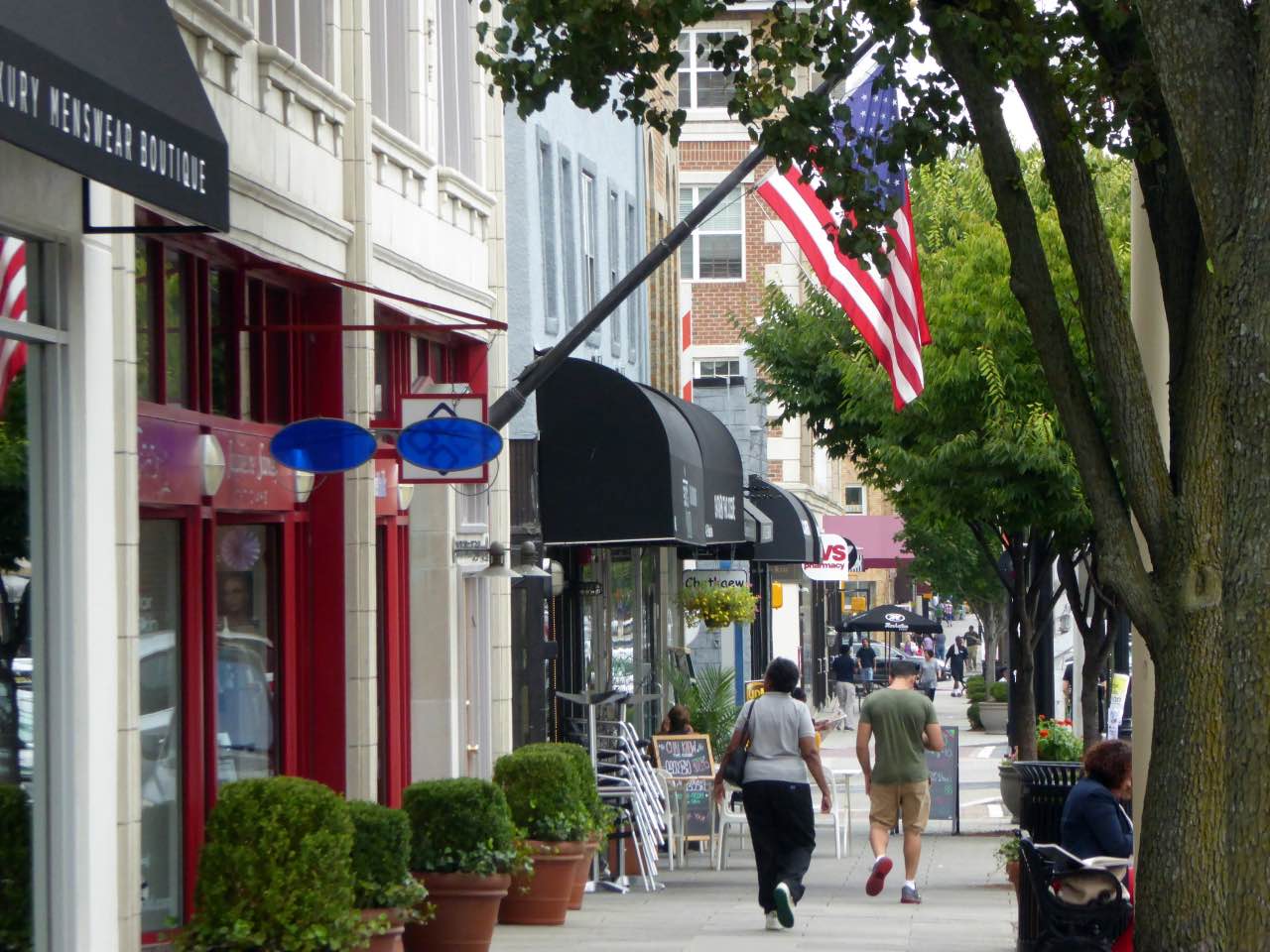 Just a few miles northwest of the George Washington Bridge in suburban Bergen County lies Englewood. It's a growing walkable city of nearly 30,000 people that is, in many ways, the commercial, events, and cultural hub of the Palisades region.
Englewood is filled with a variety of residential offerings, from apartments to townhouses and colonials to massive mansions set on large lots.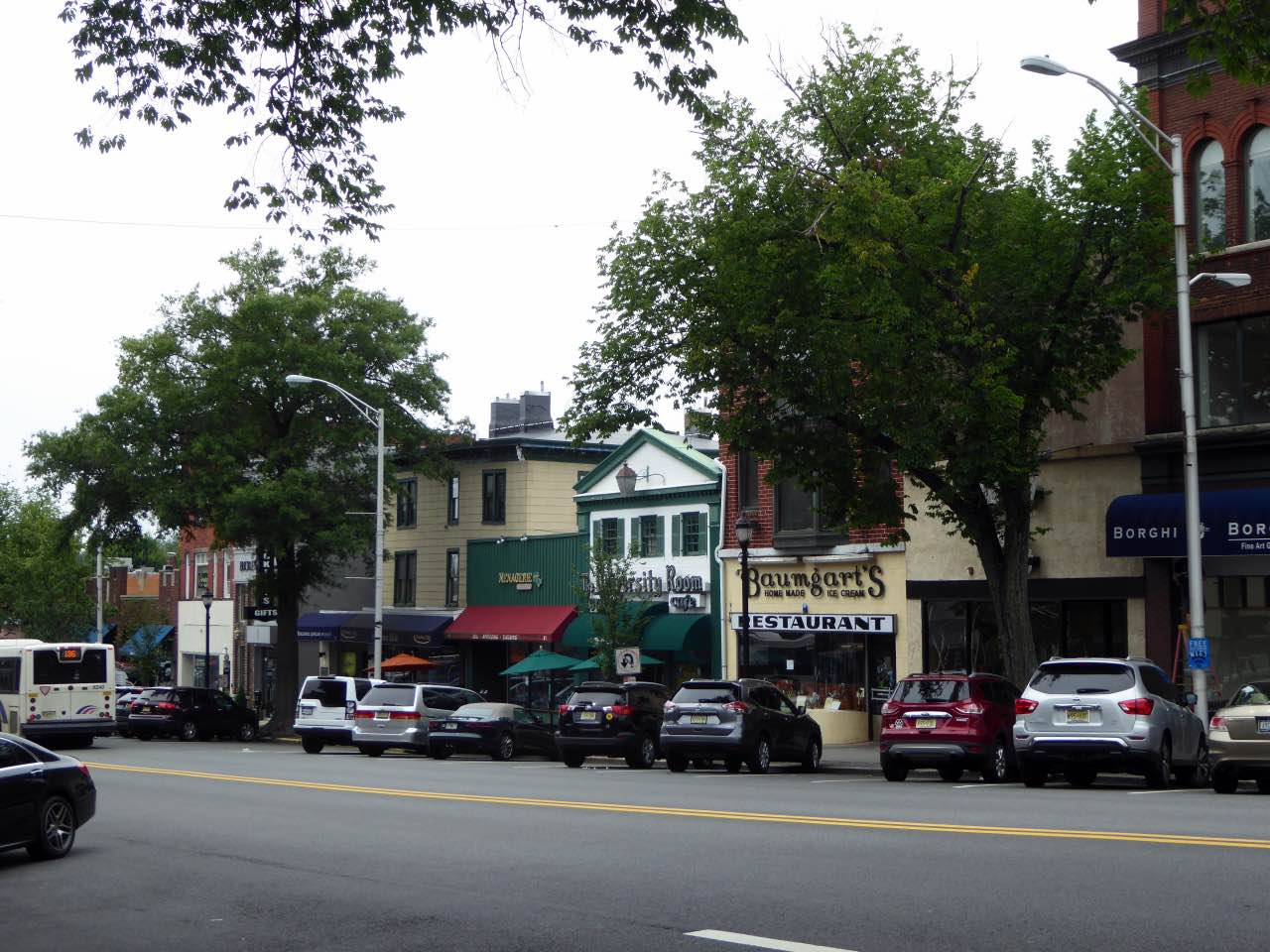 Similar to the diversity of homes in the city, its main business district is filled with a myriad of shops and restaurants, from ShopRite, Chipotle Mexican Grill, Noches de Colombia, and Starbucks Coffee to local businesses like the Sofia steakhouse, Hummus Elite, and Patisserie Florentine.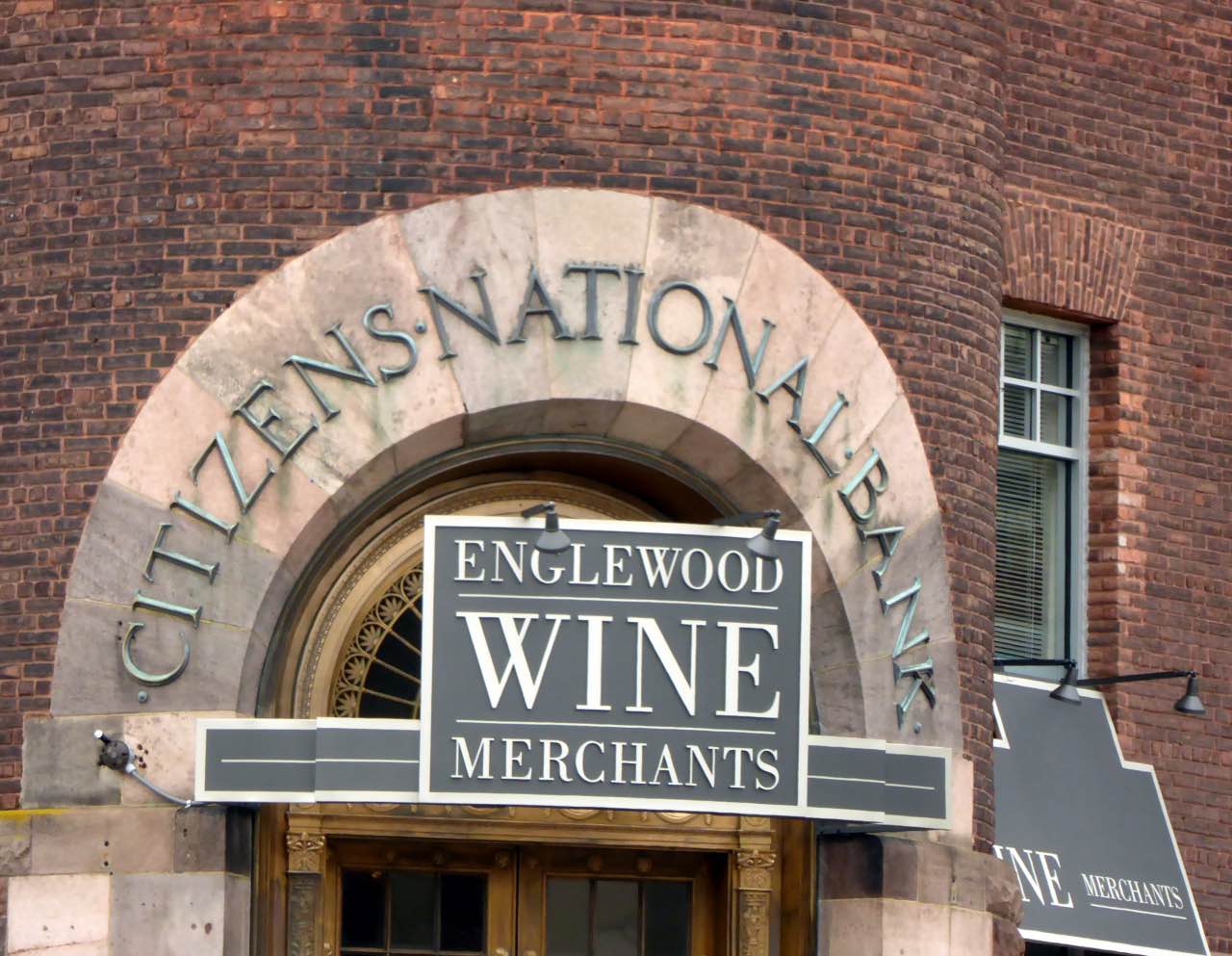 Many of the stores are housed in historic structures, such as Englewood Wine Merchants in the old Citizens National Bank Building. Plus, the downtown area is home to the Englewood Public Library.
The community also contains the Bergen Performing Arts Center, or bergenPAC, which, under a variety of names and in several locations, has been the cultural heart of the city for over 90 years. Currently, it is located within the John Harms Center for the Arts and features a performing arts school, an art gallery, and a 1,367-seat theater that regularly hosts concerts and shows. Upcoming performers will include Tom Jones, Queen Latifah, Tracy Morgan, and The Brian Setzer Orchestra.
Englewood is situated just a few miles west of the scenic Palisades Interstate Park, but there are plenty of recreational opportunities within city limits. For example, the 150-acre Flat Rock Brook nature preserve features hiking trails, programs, gardens, and a raptor aviary, and there are over a dozen parks throughout the municipality, including Crystal Lake Park, the nearly 30-acre Mackay Park, and the Tryon Avenue Pool.
Unlike similar communities such as Somerville, Morristown, Summit, Westfield, and Montclair, the city does not have an operating train station. Railroad tracks do run through the center of the community, passing through the central business district, but the last time a passenger train operated on them was back in 1966, according to the City.
However, there is bus service along New Jersey Transit's lines 166, 171, 175, 178, 186, 756, and 780 to Manhattan's Port Authority Bus Terminal and George Washington Bridge Bus Station, Weehawken, Paterson, Hackensack, Fort Lee, Ridgewood, and other Northern New Jersey communities.
Plus, New Jersey Transit is continuing plans to extend the Hudson-Bergen Light Rail from North Bergen to Englewood as part of the Northern Branch Corridor Project, which calls for local stops near Route 4. Englewood Hospital and Medical Center, and Downtown Englewood. Once the light rail opens, Englewood residents would have a one-seat ride to Hoboken and Jersey City.