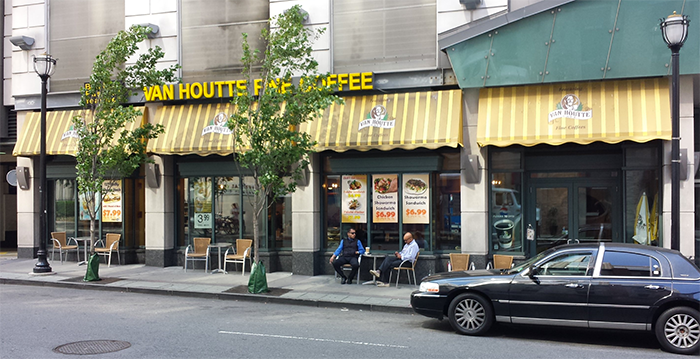 The Van Houtte coffee shop franchise at 105 Montgomery is looking for a new owner. Listed at $299k the sale includes all equipment and fixtures just not the retail condo it occupies, obviously.
The location is ideal as it doesn't have to compete with the all the other phenomenal coffee in Jersey City. And it's situated near all the downtown office towers so you automatically get the morning and afternoon coffee rush.
It doesn't look like a bad deal either. The listing claims the franchise is "making incredible returns," with an average net annual average of $152k. And that's with a solid 2.5 star rating on Yelp. Imagine the potential if the new owner could actually run a business. A word of advice for the new owner, maybe ditch the Philly cheese steak/falafel/shwarma and focus on making coffee that doesn't suck.