For many years, vacant lots have lined many of the streets in Essex County's second largest city. However, times are starting to change across East Orange.
A massive new development is proposed for 20-30 Evergreen Place, at the site of a large vacant tract. A resolution approved in March by the East Orange City Council designated TD+Partners and J.G. Petrucci as developers of the lot. The resolution states that a "the City desires that the project area be developed in accordance with the (Transit Village) Redevelopment Plan".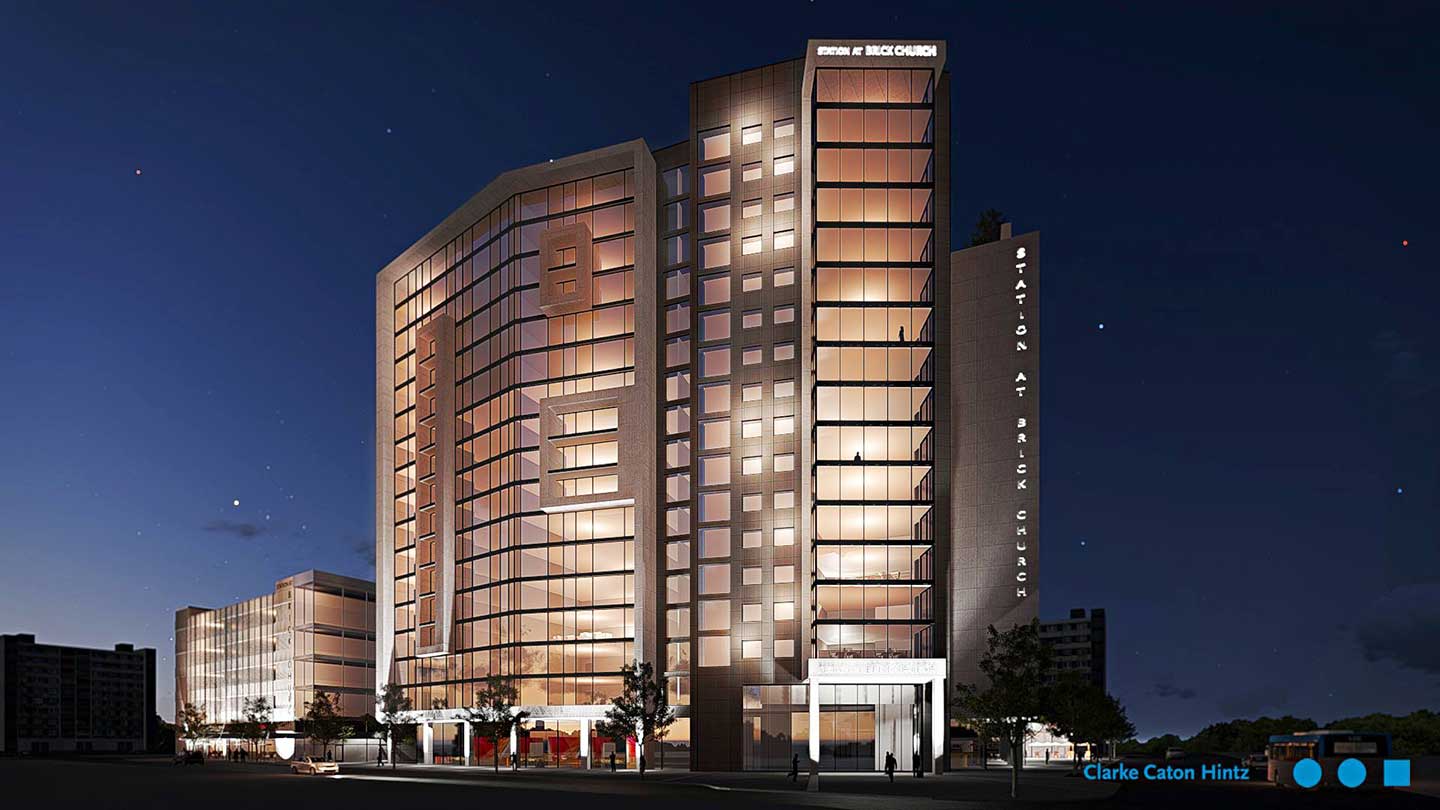 A design posted by TD+Partners shows that there are plans for a 17-story residential tower at the site called 'The Station at Brick Church'. The company website states that the project will cost $100 million and that it "will transform a more than 20-year vacant property in the City of East Orange into a captivating mixed-use community". Clark Caton Hintz will be the architect. EDITORS NOTE: The City of East Orange reached out to clarify that though the project was approved, the City chose not to move forward with the project due to financing. The City is actively seeking a new developer for the project. 
Two abandoned office buildings used to be located at the site but were demolished nearly 10 years ago, and the lot has been vacant since.
The Brick Church Train Station is a short walk away from the property, and there are several restaurants and stores in the area, including a ShopRite supermarket.
Just down the street, a new business hotel is coming to the neighborhood. An 81-room Holiday Inn Express hotel will be constructed at 88 Evergreen Place. The hotel developer, East Orange Hospitality, will receive a 30-year tax abatement. In lieu of taxes, an annual service fee will be charged. A city ordinance states that the "developer has demonstrated to the satisfaction of Municipal Governing Body that the granting of a long-term tax exemption will improve the quality of life for the occupants of the project and the quality of life for the City of East Orange".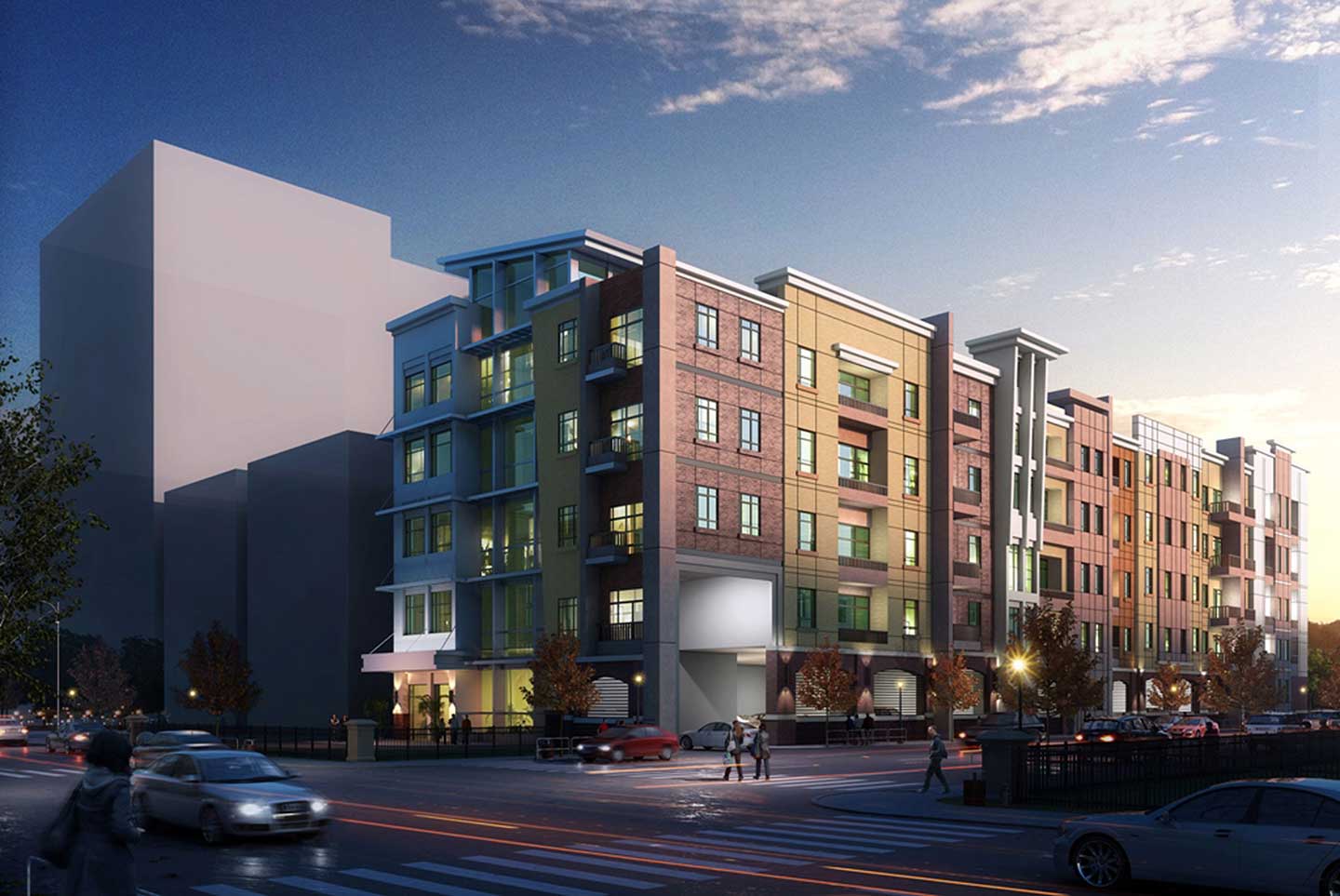 One block away, many new apartment buildings are planned for the South Harrison Street corridor. A seven-story apartment building with first-floor retail space called Lotus @ 315 will rise at the site of a vacant lot, and a new 103-unit five-story building will come to the site of an abandoned apartment building at 125 South Harrison Street in 2017. The Essence with over 130 units is nearly complete at 144 South Harrison Street, and the Aura 240 building has already opened. Many residents are drawn to the street because of its location alongside Orange Park, which contains a lake, playgrounds, and walking paths.
Other planned developments in the city include a new apartment building along Harvard Street, 71 new apartments on North Walnut Street, a new building with 62 apartments on Summit Street, and a 26-unit building on Park Avenue.
In an interview with Ebony Magazine in 2014, East Orange Mayor Lester E. Taylor III stated that "there is no reason why East Orange can't do [what Jersey City and Hoboken] have done."