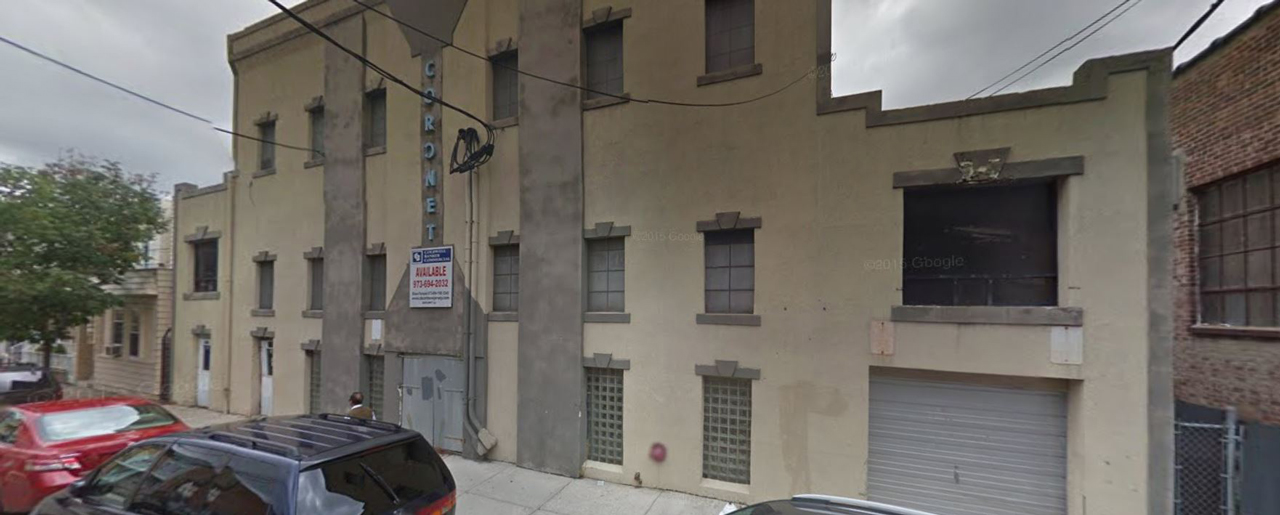 For over a century, the three-story building at 6117 Harrison Place in West New York has been a remnant of Hudson County's manufacturing heritage. Located between 61st and 62nd Streets near the Bergenline Avenue business district, the structure still prominently features the word "Coronet" on the facade, a reminder of the jewelry manufacturing company that once operated inside alongside businesses like Diastar, Royal Silk, and Jose Hess, Inc. However, for the first time since the existing building was constructed in 1900, this property could soon be redeveloped.
According to a legal notice from the North Bergen-based Alonso & Navarrete, LLC law firm, a multi-family development is being proposed by their client, Emerald Real Estate Investments, LLC, for the premises. The plans call for a new building with 18 residential units along with 18 parking spaces on the site for residents. Records from the Town of West New York show that the structure is expected to be four stories tall.
Emerald Real Estate Investments was registered out of East Orange in 2014, according to the New Jersey Division of Revenue and Enterprise Services. When a similarly named company called Emerald Investment Real Estate bought the property at a sheriff's sale for $330,000 in 2016, it was based out of a commercial building in North Brunswick, according to NJ Parcels.
The legal notice states that Emerald Real Estate Investments' application for Site Plan approval with variances for use, density, and parking is scheduled to be heard by the West New York Zoning Board of Adjustment tonight, June 21. The meeting will begin at 6:30 p.m. at Town Hall.