For all of its history, Jersey City has been a conduit for transport between NYC and the rest of the country. Over time, the logistics of transportation has changed leaving artifacts of a bygone era all over the city. Now the long forgotten Bergen Arches are the subject of a proposed community-based redevelopment project led by local residents and activists.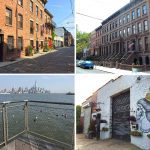 Weekend Walks is our weekend column where we explore the photographic beauty of various neighborhoods through the lenses of history, architecture and commerce. For this weekend's walk, we took a stroll through Downtown Hoboken.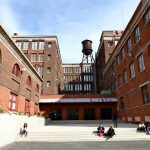 Playwright Oscar Wilde once famously claimed that "art is the only serious thing in the world." If that is indeed the case, Mana Contemporary wants to make sure Jersey City gets very serious over the next few years.