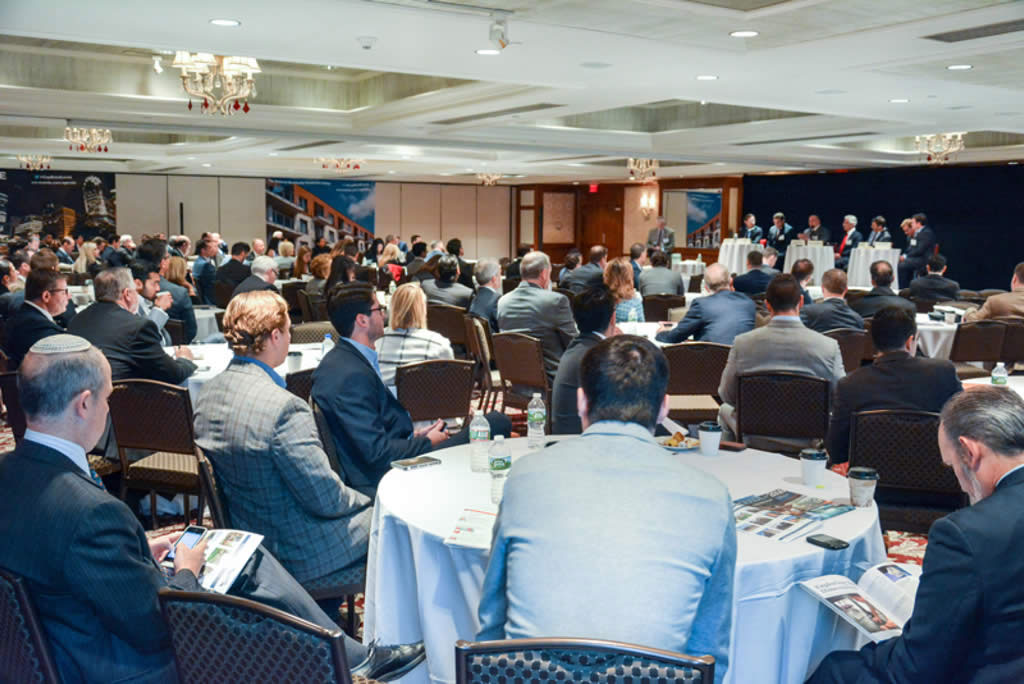 Next week, CAPRE is hosting their Seventh Annual New Jersey Apartment Summit. This annual gathering is the most thorough industry event for active multifamily developers, investors, debt sources, equity sources, construction executives, brokers and property management firms. 400 senior-level executives will attend for important discussion, debate and networking on the myriad of opportunities and challenges in today's market. If you are active in New Jersey's multifamily sector, you will not want to miss this important industry event.
With overall investment sales slowing over the last two years, challenging market forces are creating a unique set of opportunities. In 2017, there is an active "middle-market" of investors who seek value-add deals in growing submarkets in-and-around the Tri-State. In addition, institutional investors are considering their next moves in today's market. Interest rates are at historic lows allowing investors access to affordable capital. Equity and JV equity remains active, and alternative capital sources, such as crowdfunding are becoming more powerful forces in the multifamily financing arena.
Meanwhile, property management firms are looking for ways to retain an attractive tenant base through new-and-improved amenities and day-to-day management enhancements. The region's condo market is expected to see additional buying-and-selling activity, buffered by low-interest rates and the region's low-unemployment and worker wage gains. Finally, what impact will New Jersey's gubernatorial election cycle have on the multifamily industry?
Proposed Discussion Points:
* From the equity standpoint, what is attractive about New Jersey multifamily?
* How soft is the Manhattan market?
* Analysis of new units coming online in 2017-2018
* Analysis of total equity/JV equity activity in 2017
* How has equity filled the void as traditional banks cut back on lending programs?
* Why is New Jersey's multifamily arena continuing to attract equity investors?
* What types of returns are equity sources realizing in 2017?
* What types of acquisitions are most interesting (luxury, affordable, mixed-income, garden style apartment buildings)?
* What is the "ideal" equity opportunity today? And, how might this change in 2018?
* What are the obstacles to obtaining an equity commitment?
Hear from:
* Moderator: Mitchell Berkey, Co-Chair, Real Estate, Development and Land Use Group, Chiesa Shahinian & Giantomasi PC
* Rob Deckey, Managing Director, Invesco
* Rishi Gupta, Managing Director, Eagle Rock Advisors LLC
* Diego Hodara, Principal, Titanium Realty Group LLC
* Eric D. Polkow, Executive Director, J.P. Morgan Asset Management
* John Randall, Senior Vice President, PCCP, LLC
* and more
The event takes place this coming Thursday, November 30th, 2017. For the full agenda, list of speakers, and registration information, visit the event page here.