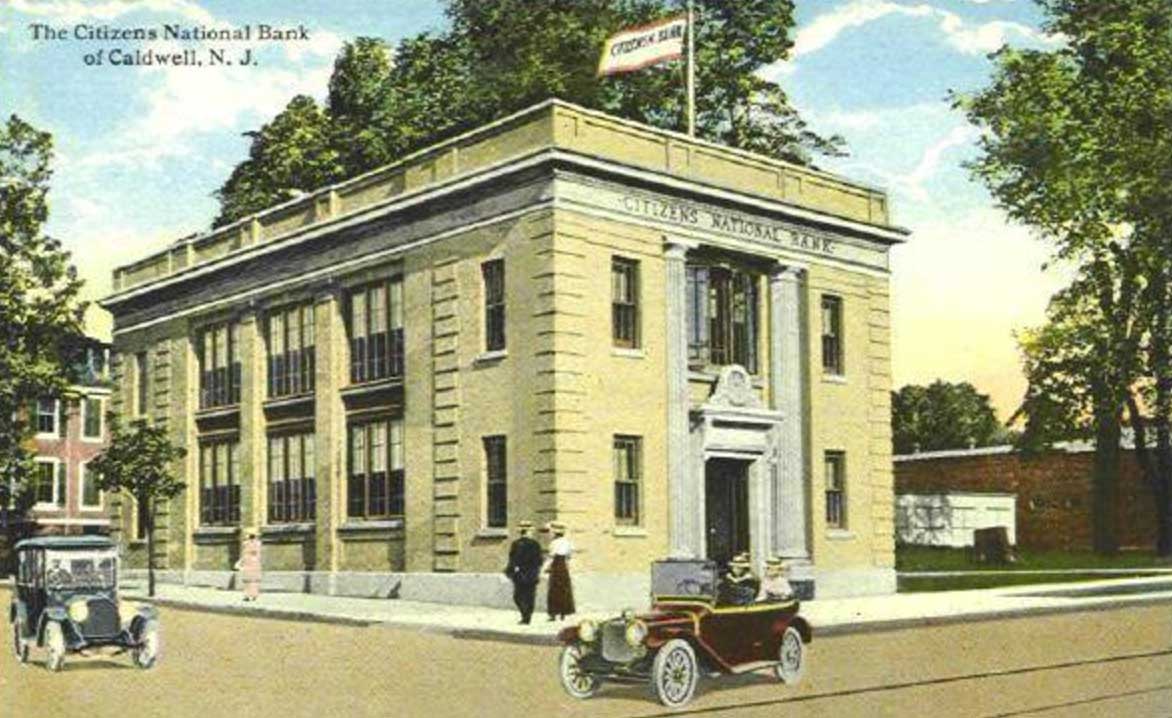 For 102 years, the Citizens National Bank Building has stood along Bloomfield Avenue, the main thoroughfare in the Borough of Caldwell, Essex County, at corner of Smull Avenue. In its century-long history, the structure has solely been used by banks, most recently by Wells Fargo, Wachovia, First Union, and First National State Bank. The last occupant, Wells Fargo, closed the branch in 2016.
Now, the building is expected to undergo the biggest change since its 1926 expansion, one that will transform it from a financial institution into a center for community events, commerce, and labor.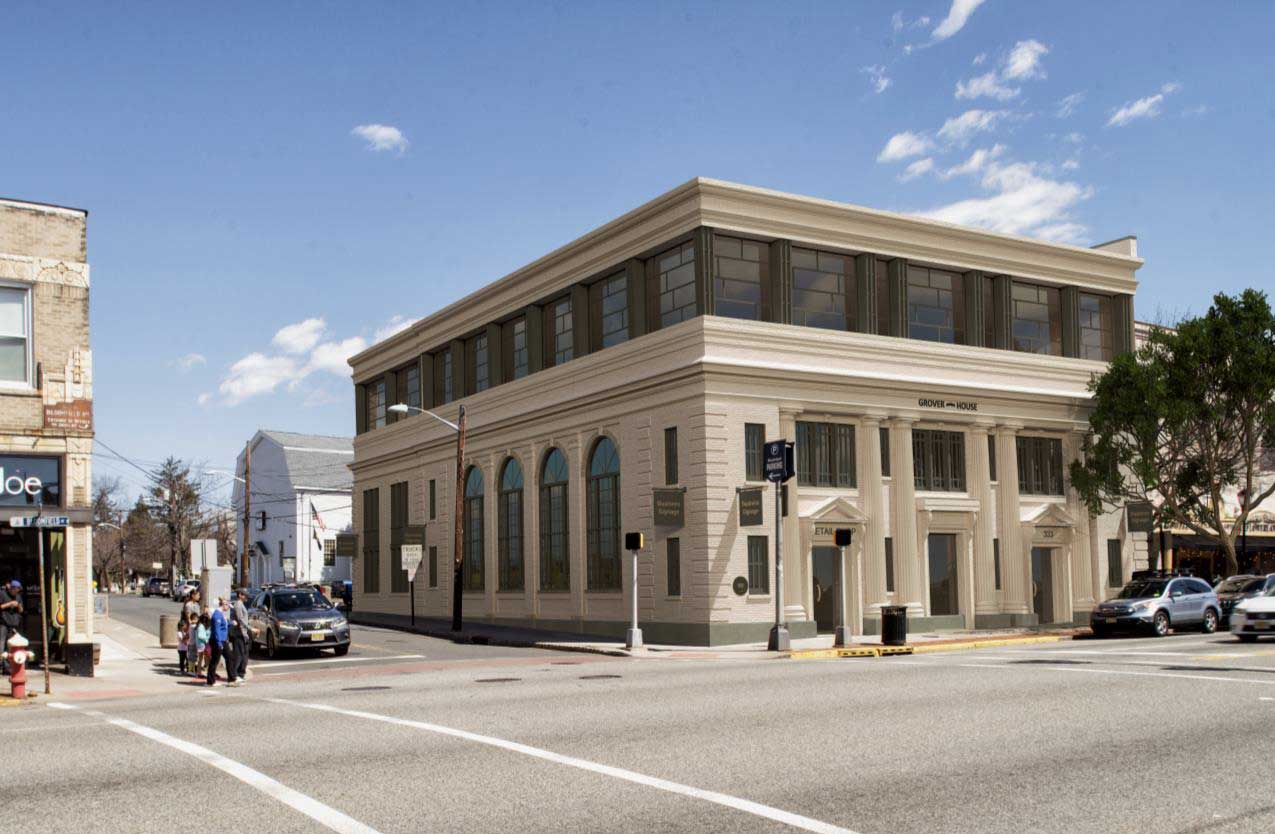 Plans are in the works to convert the building into the 'Grover House,' named for a boarding house in the municipality that operated in the 1800s. The Grover name is a crucial part of Caldwell history since President Grover Cleveland, named for Reverend Stephen Grover of the First Presbyterian Church at Caldwell, was born just a few blocks away at the Caldwell Presbyterian Church Manse.
According to The Bravitas Group, which is based in nearby Montclair, a rehabilitation of the structure into the Grover House is expected to be completed by the third quarter of 2018, and should receive LEED certification. The company is responsible for similar adaptive reuse developments, such as the conversion of a bank in Montclair into the Vault491 mixed-use project and a former Red Bank church becoming offices.
For its Caldwell project, The Bravitas Group is planning to expand the building vertically by a floor, according to renderings, and add nine office spaces, a conference room for tenants, a retail space on the first floor, and "a community art gallery and exhibition space for local artists to use on a pro bono basis."
According to the company, the inclusion of an art space "provides a welcoming environment and dynamic entrance for tenants and their visitors, enhances connectivity with the community, and maximizes the use of energy and resources by utilizing space for multiple purposes." The building's facade, the vault door, and the safe deposit boxes are expected to remain.
A listing posted on LoopNet shows that the development team consists of Jack Finn and Company Building Contractors, RHG Architecture + Design, and Sionas Architecture, all of which are based in Montclair. Developer 333 Bloomfield, LLC applied to the Caldwell Planning Board for Preliminary and Final Major Site Plan Approval in May, according to Borough records.
Tenants of the building will be within walking distance of several local restaurants, the Caldwell Public Library, as well as DeCamp and NJ Transit bus service to Manhattan and Newark. The LoopNet listing states that there will also be reserved permit parking for tenants in nearby municipal lots.