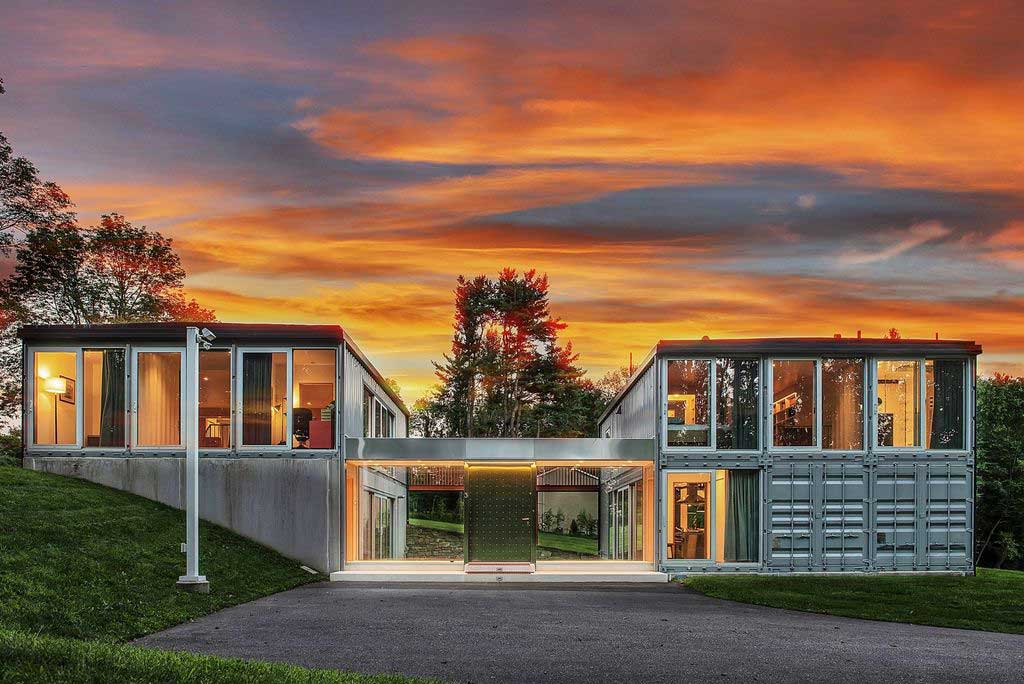 Tucked away at the end of a cul-de-sac that's located at the end of a private road hides an architectural marvel.
The work of renowned architect Adam Kalkin, known fondly in the pre-fab community as being responsible for designing some of the most innovative pre-fab buildings the industry has ever seen. A master of the pre-fab craft, Kalkin combines efficiency, quality design, and affordability into his homes. The author of "Quik Build: Adam Kalkin's ABC of Container Architecture," Kalkin features this very home in the book.
Built using steel shipping containers welded together with CorTen steel beams, this home epitomizes unique living.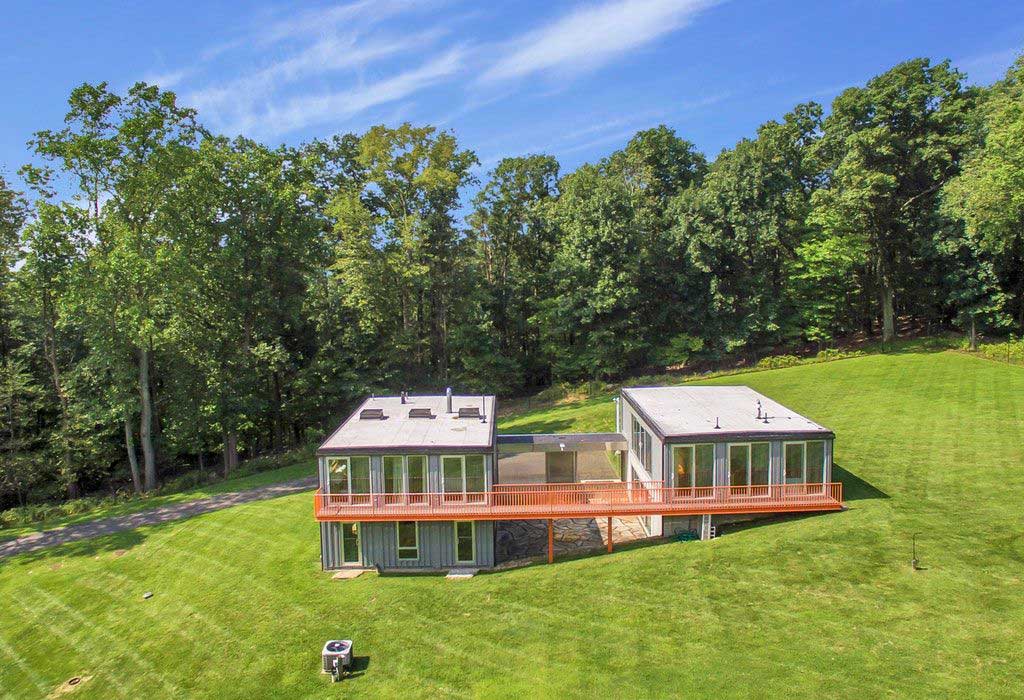 Two distinctly separate volumes, both two stories, are linked by an enclosed breezeway at the ground level and an exterior steel bridge at the second. Nestled between the two wings sits a blue stone courtyard, accessible from either wing.
Sitting on 3.3 acres of lush greenery in Califon, known locally as "Horse Country," this house is 4,000 square feet, boasting four bedrooms and three bathrooms.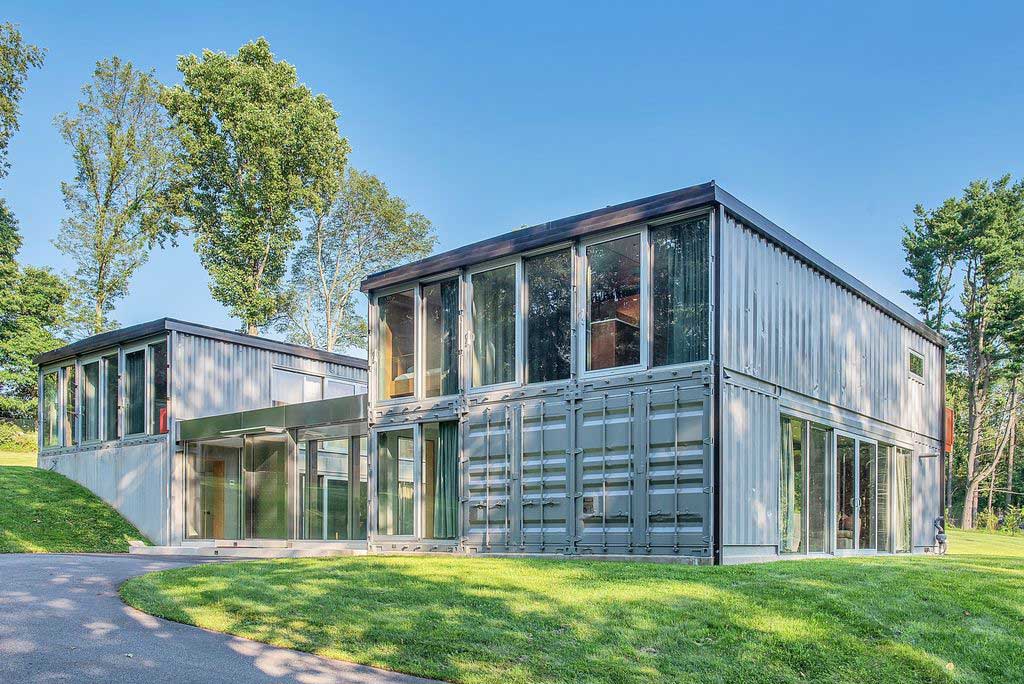 To complement the extensive use of steel, in various forms, throughout the home are glass sliders, inviting the outside in and allowing natural light to flood over the interior details.
The home recently underwent renovations which included the addition of the ground level breezeway, and the installation of an oversized Neoporte stainless steel pivot door. The breezeway offers residents a temperature controlled connection between the two wings — an alternative to the exterior bridge, especially welcome in the cold, winter months.
Both volumes incorporate an open floor plan but house some separate programs.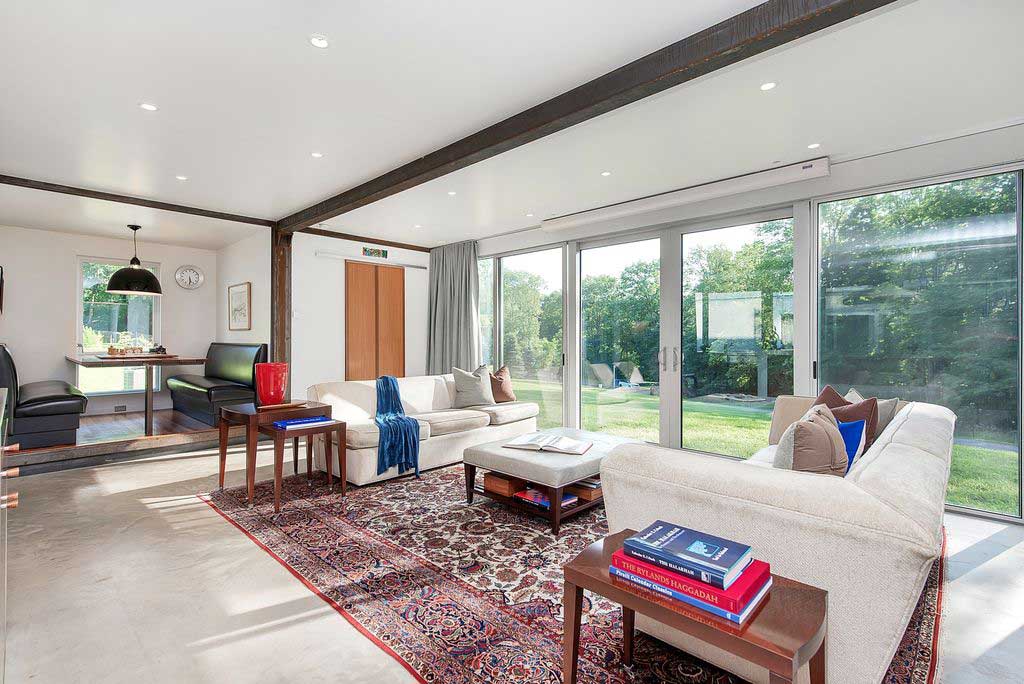 Wing one includes three bedrooms, two and a half bathrooms, a kitchen, library, dining and living spaces, and a computer nook.
Wing two includes two offices (converted from bedrooms), a second kitchen, one full bathroom, laundry room, and two loft-like spaces which are currently used as a media room and game room.
If you are looking for the serenity of the countryside with proximity to the big city, and have an appreciation for unique design, this is the place for you.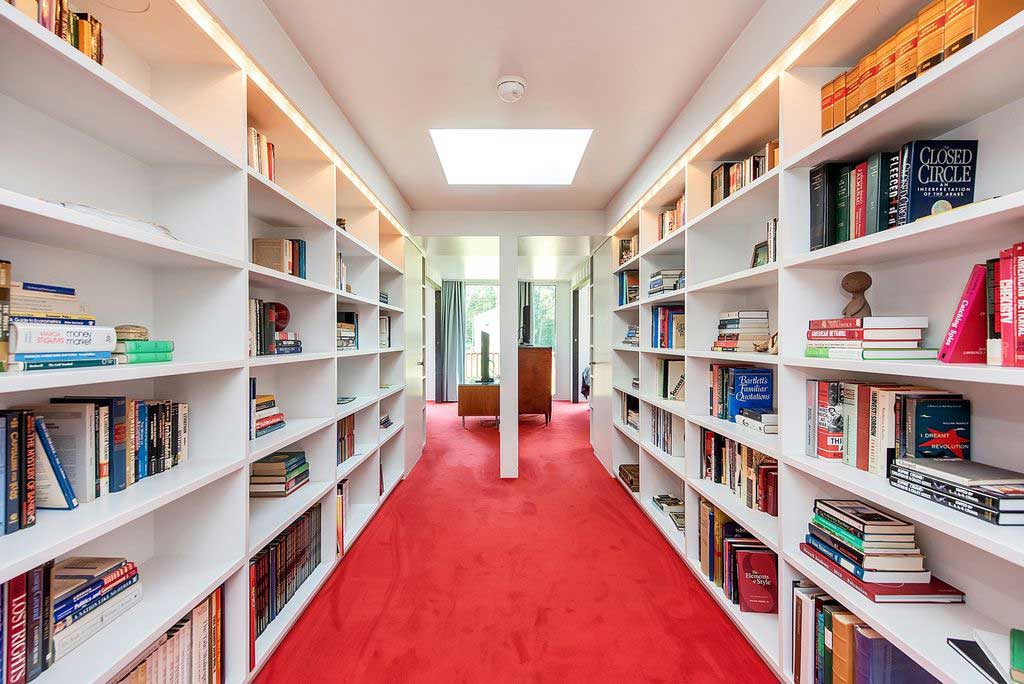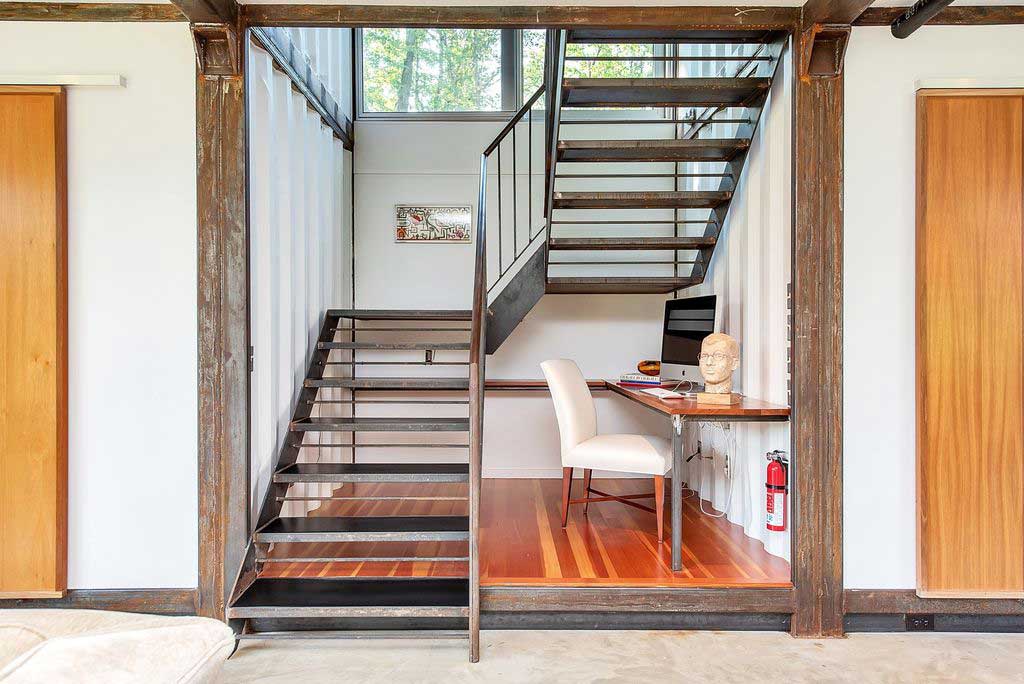 The home, located at 3 Linfield Lane, is asking $875,000.
Listing: 3 Linfield Lane [Zillow]
—