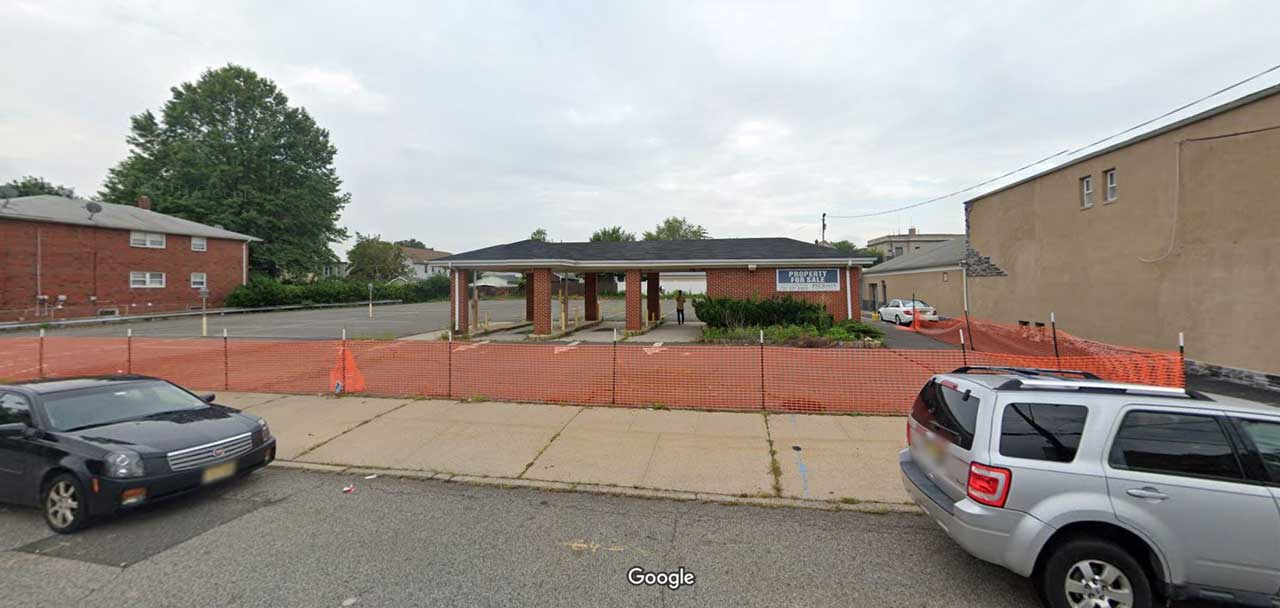 Two properties located within walking distance of a Union County commuter rail station could become the site of a new apartment building.
A firm calling itself West Price St. North, LLC is looking to bring a residential development to 40 and 46 West Price Street in Linden. The proposed building would consist of 37 apartments and 49 parking spaces, according to a legal notice. West Price St. North, LLC, which was incorporated in January out of Monroe Township, is scheduled to go before the Linden Planning Board on Tuesday, March 10, at 7:00 p.m. in order to seek Preliminary and Final Site Plan approval in connection with the project.
The properties in question consist of a parking lot and a former Wells Fargo location that originally served as the Union County Trust Company's Wood Avenue Autobank. In 2018, the Union County Planning Board approved a 30-unit proposal by PJV Builders for the site.
The 35,265-square-foot premises are situated near Linden's central business district along North Wood Avenue along with the Linden station on New Jersey Transit's Northeast Corridor and North Jersey Coast lines. Although Linden has not seen as much transit-oriented development in recent years as Rahway, the city's neighbor to the south, projects such as Meridia Lifestyles have already been constructed near the Linden station.
Note to readers: The dates that applications are scheduled to be heard by the Linden Planning Board and other commissions are subject to change.