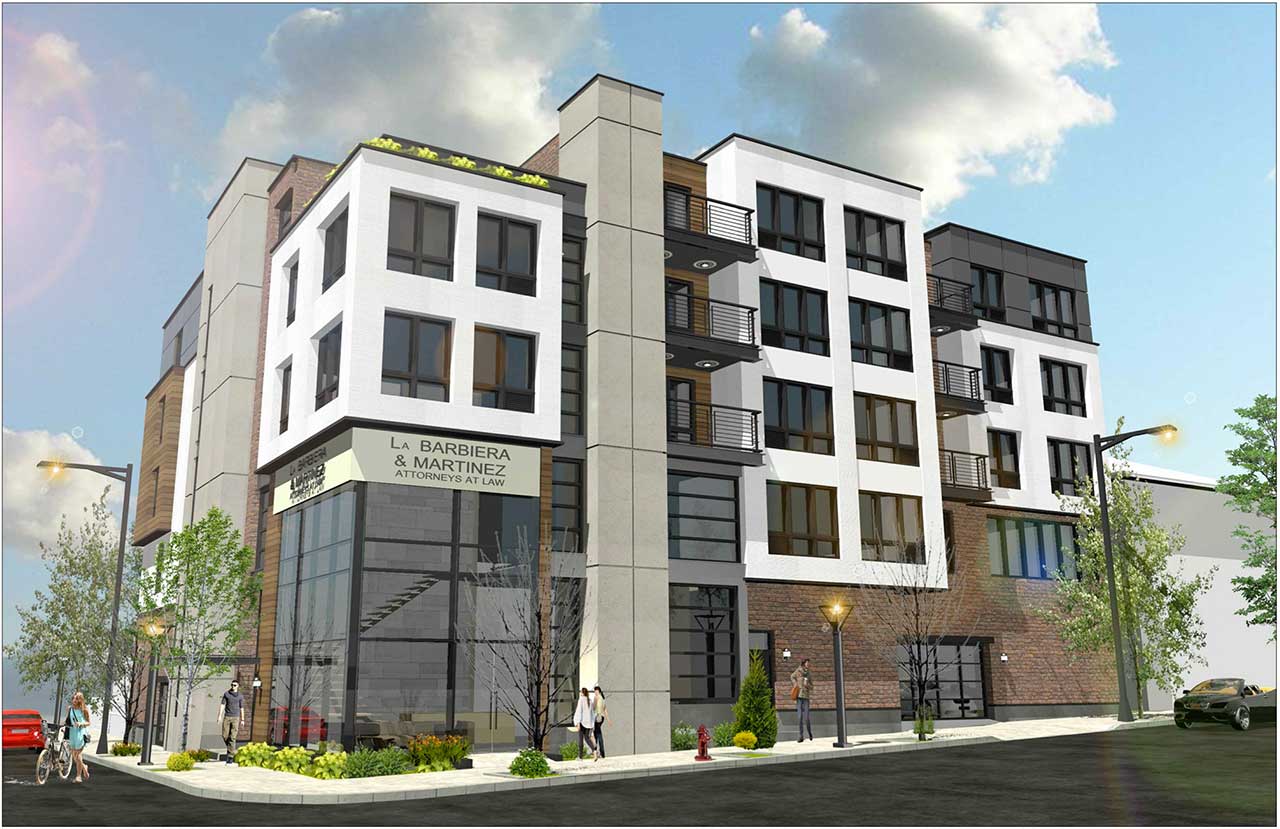 When bank branches close, they are often replaced by locations of competing financial institutions, but that might not be the case for the former Popular Bank space in North Bergen.
The .23-acre site at 8501 John F. Kennedy Boulevard is where Kennedy Hudson Corp. is seeking preliminary and final site plan approval with deviations to construct a five-story development.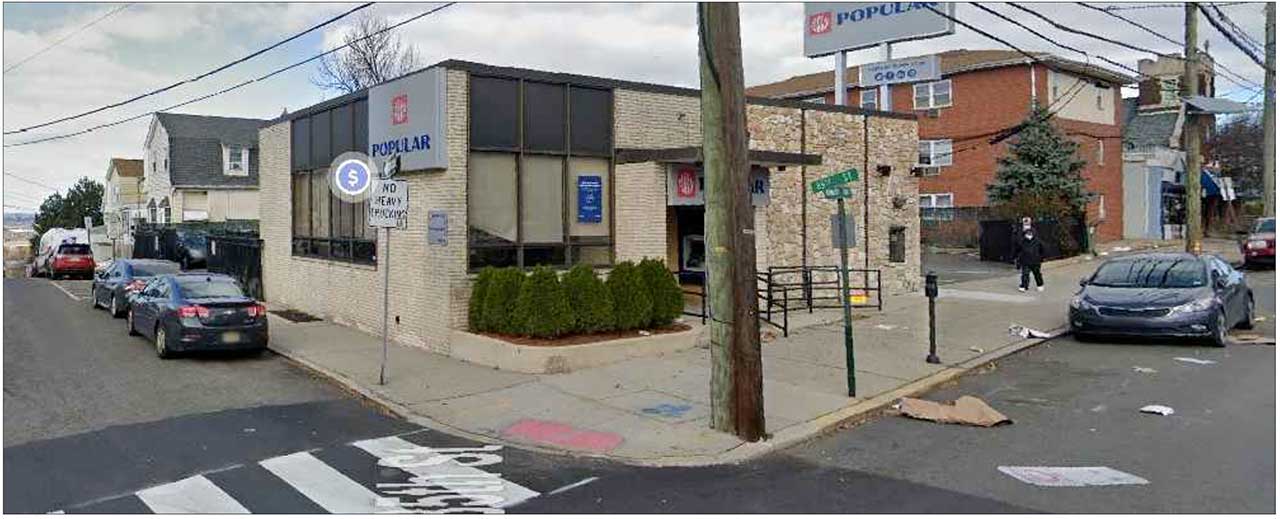 The North Bergen-based company submitted an application stating that it is planning a mixed-use building with 25 residential units, a professional office, and 33 parking spaces. The old Popular Bank location would need to be demolished first.
These plans are going to be heard remotely by the North Bergen Zoning Board of Adjustment on Thursday, August 26, at 6:00 p.m., according to a meeting agenda.
Renderings from Kaltsis Architecture, LLC that were released by North Bergen's municipal government include the name of the LaBarbiera & Martinez law firm on the new building's facade and illustrate that many of the residential units would include outdoor decks.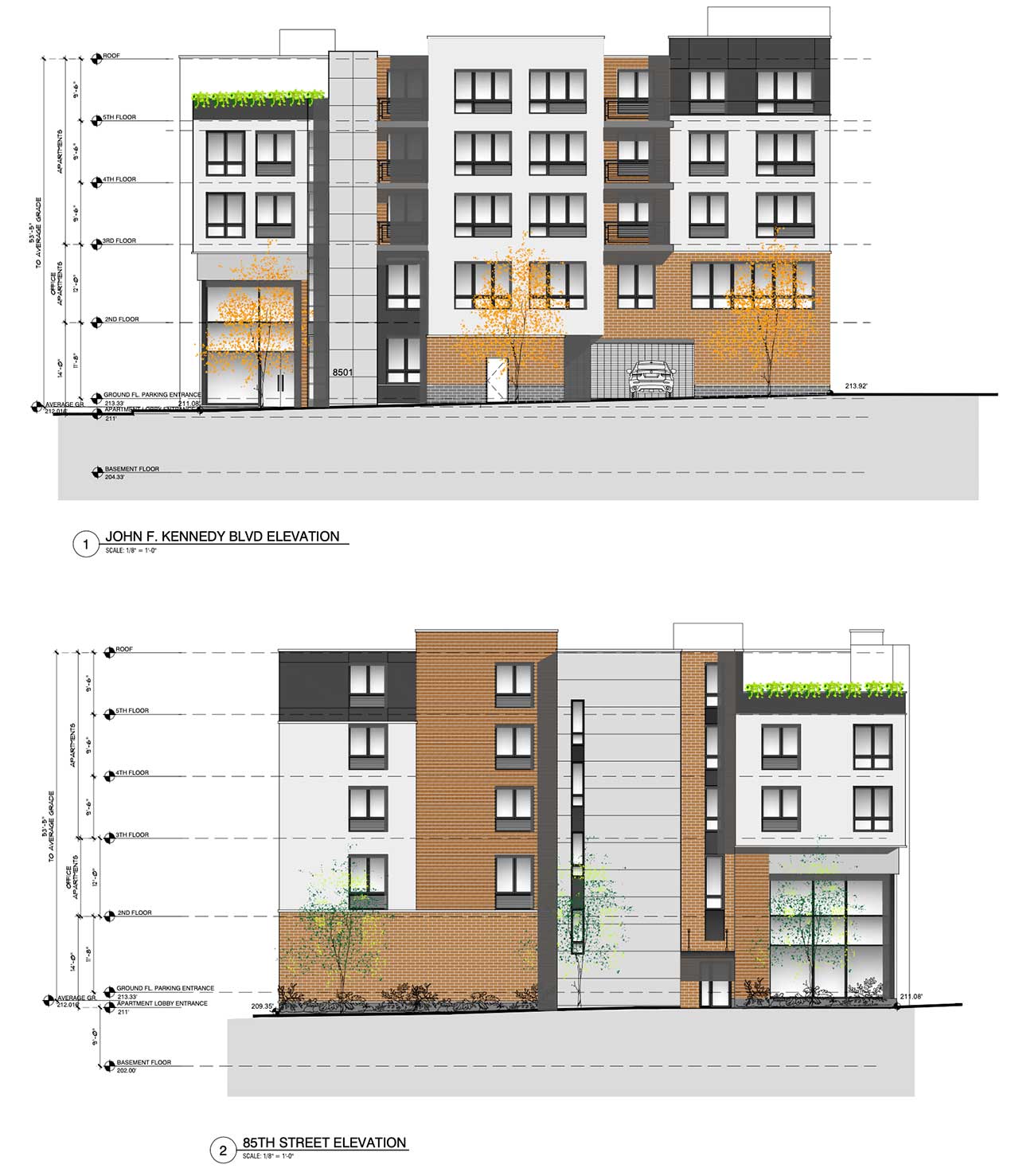 A gym is reportedly envisioned for the development's third floor while a 930-square-foot terrace with a grill would be found on the fifth floor.
The premises are situated at the corner of John F. Kennedy Boulevard and 85th Street atop a steep hill in the township's Bergenwood section. This neighborhood, which overlooks the Meadowlands and parts of Bergen, Essex, and Passaic Counties, is served by New Jersey Transit buses to Journal Square, Fort Lee, and the Port Authority Bus Terminal.
Note to readers: The dates that applications are scheduled to be heard by the North Bergen Zoning Board of Adjustment and other commissions are subject to change.