A former industrial property in one of Middlesex County's more prominent towns is slated to be transformed into a modern residential complex that will create new affordable housing while adding greenery to Metuchen.
Klein Enterprises has officially announced their plans to develop a multifamily apartment community at 212 Durham Avenue. The yet-to-be-named community is situated on a site that once housed a battery factory that has undergone significant environmental remediation over the past several years in preparation for the new revitalization.
Demolition of the existing structures started last month and construction at the property is slated to last approximately 24 months. The eventual community will offer a total of 272 studio, one-, two- and three-bedroom units, 15 percent of which will meet state affordable housing requirements.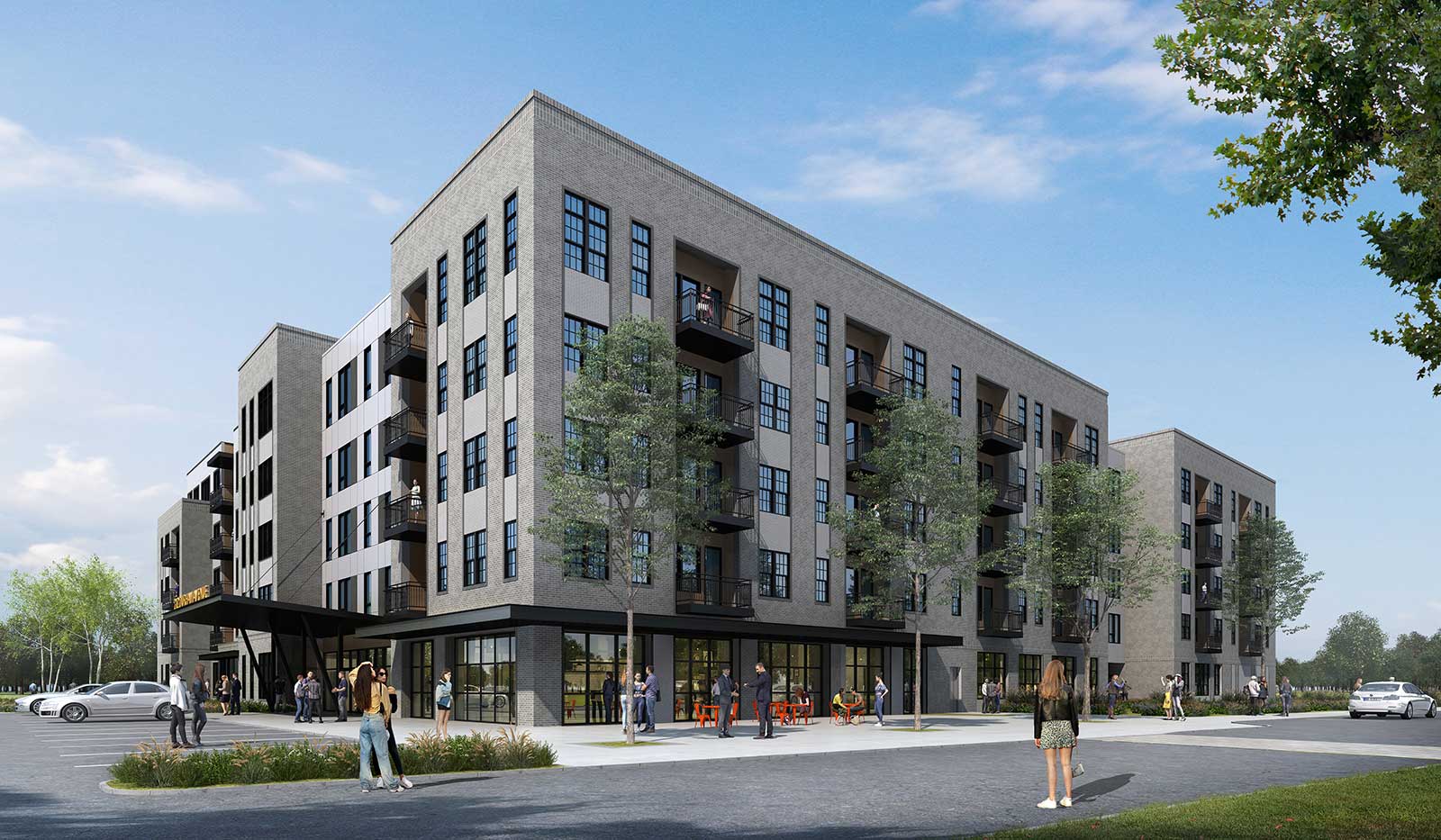 The complex will also include six one-bedroom live /work homes. The interior design of the complex will focus on a "Modern Artistry" concept featuring modern elements grounded by warm woods and black accents while incorporating photography, music and classic printing techniques.
The biggest benefits for the community included in the project are a network of trails, hiker/biker paths, and open space for public enjoyment that will be featured on a portion of the property. The project will provide access and parking facilities for a new county nature preserve directly adjacent to the planned expansion of the Middlesex Greenway linear park.
Klein Enterprises President Daniel Klein touted the open space when announcing the project, noting that the company is seeking to build a state-of-the-art residential building that fits the character of the community that incorporates green building elements.
The complex will additionally feature a partial green roof, a solar array, electric car charging stations, Energy Star appliances, low-flow fixtures, LED lighting, a pollinator garden, and more.
"It is this very project that's enabling us to open the largest recreational space in Metuchen, fund a variety of important infrastructure projects throughout the Borough, and help protect our environment, all while providing our community with new housing options that will give many people the freedom to stay in the very community where they grew up and open doors for new neighbors," said Metuchen Mayor Jonathan M. Busch. "This is an example of a public-private partnership that will be a true benefit to our community."
The development was granted a 30-year PILOT (Payment in Lieu of Taxes) agreement after the land was contributed into the partnership by Metuchen Realty Advisors (MRA). The completion of the project is anticipated during fall 2025.