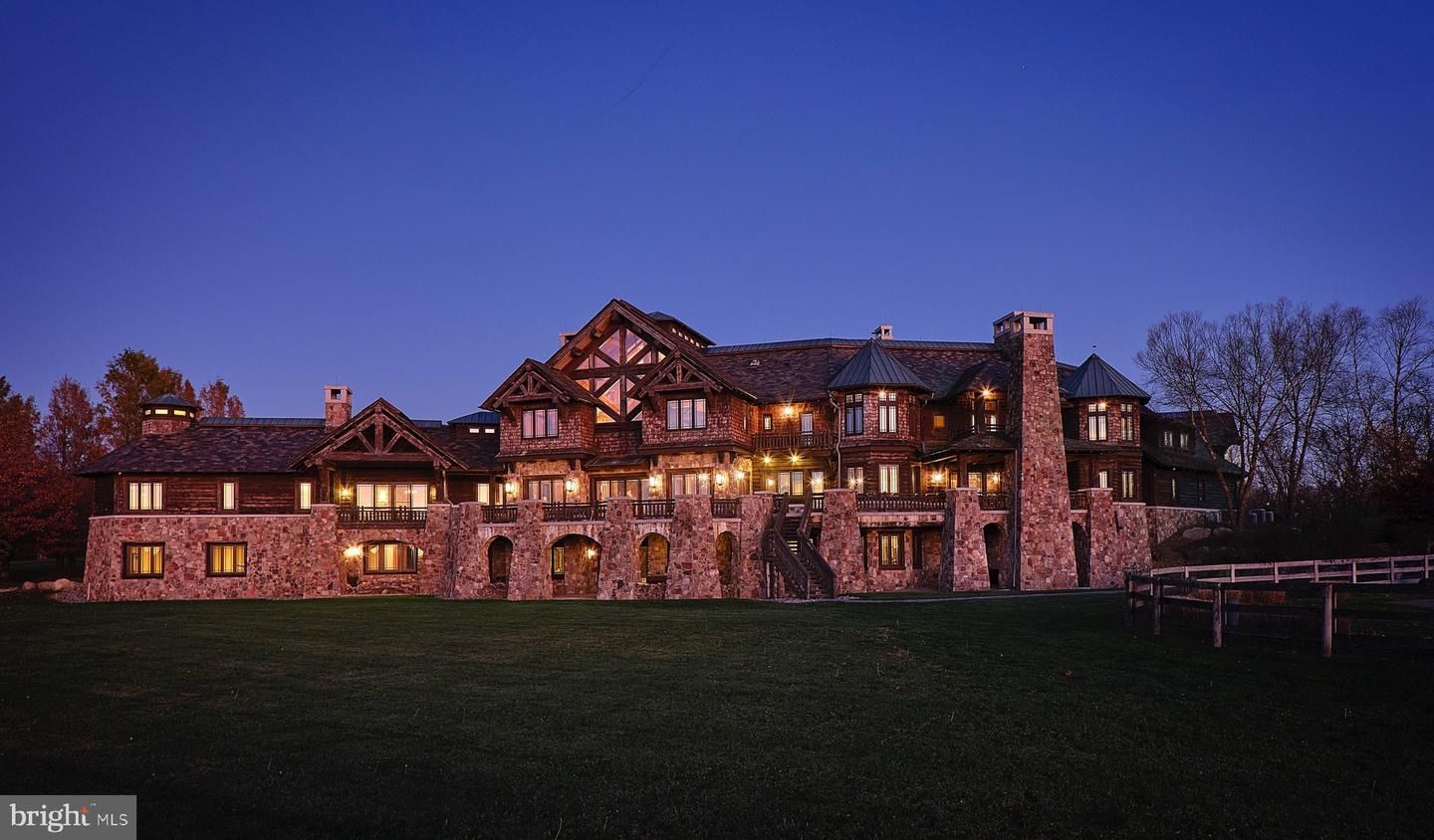 A piece of Napa Valley nestled in New Jersey's rural west has hit the open market with a sprawling property that allows one to get lost in the region's rolling hills.
A multi-building complex known as Windward Farm has been listed for $18 million after being taken off the market earlier this year. The estate is situated on a whopping 125 acres within Hunterdon County's Holland, a township of just over 5,000 next to Milford along the Delaware River.
The sale of the home includes a litany of goodies outside of the actual living space like a vineyard and honeybee enterprise. The land also sports a 7,200 square-foot space that houses a workshop and office that can be used as an entertainment space for events with as many as 500 guests.
Two historical bank barns that are currently being restored alongside a stand-alone utility building are included in the package alongside a 24,000-square-foot house that was constructed in 2003. Designed with stone alongside repurposed post and beam, the four-floor house is gated in privacy and perched at the property's highest point.
A Grand Room with three-story ceiling heights greets those entering Windward Farm, which is flooded with natural light and features two loft areas overlooking the space. Seven stone coined fireplaces are scattered throughout the home, which boasts carved log railing systems, brass and iron custom chandeliers, wide plank gleaming floors, stone walls, archways, and tons of architectural flair.
The home's kitchen features custom wood cabinetry, stone counters, and commercial-grade appliances plus a Finnish soapstone fireplace and oven. A breakfast nook provides views of a mountain ridge, while a pantry and staging room off the portico is large enough for catering needs.
Other features of the home include two master suites, full-service spa, wine cellar, movie room, gym, music, bar and a regulation squash/basketball court. If that wasn't enough, the house has a secondary office with space for a full conference area plus a secluded 2-bedroom apartment.
The current owners purchased Windward Farm in 2016 for $3.5 million and previously listed the home for $12 million back in 2020. Taxes on the land run $101,848/year, which could be considered a bargain when considering the lot is 125 acres.
Coldwell Banker Hearthside's Jackie Hillgrube and Debbie Summer are the listing agents for the property, which was taken off the market in August before being re-listed with a new marketing team.