A hearing this month could determine whether a developer will be able to tear down the Foam Rubber Fabricators building in Belleville and build a new six-story project at the site.
Sound Development, LLC is scheduled to go before the Belleville Planning Board during a special Zoom meeting on Monday, March 8, at 7:00 p.m. to request preliminary and final site plan approval for a complex with 114 residential units and retail space at 740-748 Washington Avenue.

Site plans from Lower Manhattan-based Rawlings Architects that were released by Belleville's municipal government show that the proposed edifice could include 70 one-bedroom units, 44 studio apartments, 130 parking spaces that would be split between two levels, a gym, and a 4,000-square-foot outdoor terrace with a pool on the roof.
The site plans refer to this project as "The Kelsey" and the existing building prominently includes the word "Kelsey" on its facade atop the second floor. A 1922 event publication associated a business called Kelsey Motor Co. with this location.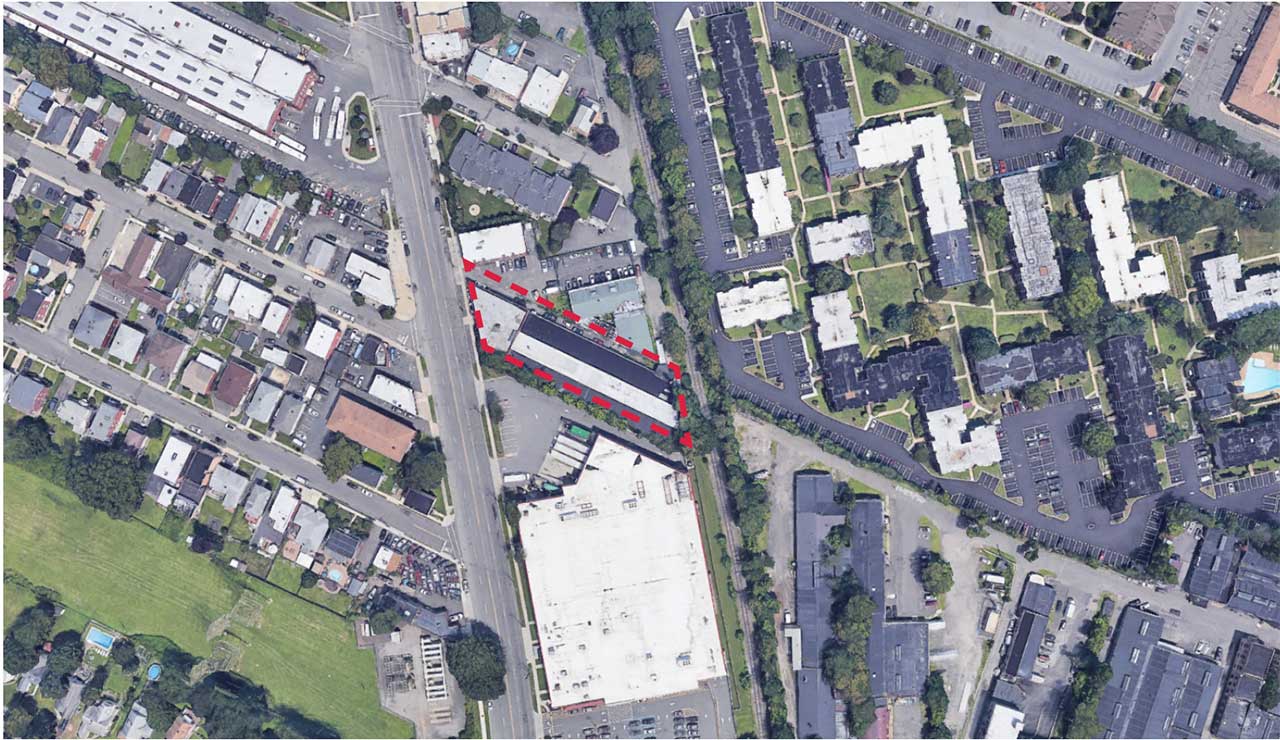 The application for this project lists Sound Development, LLC as having the same Newark address and phone number as CM & Associates.
The Foam Rubber Fabricators property is situated opposite King Street just south of the Nutley municipal boundary near Belleville's ShopRite supermarket. New Jersey Transit's 13 bus to Newark, Clifton, and Irvington operates in this area along Washington Avenue.
Note to readers: The dates that applications are scheduled to be heard by the Belleville Planning Board and other commissions are subject to change.