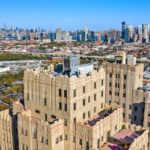 A crown Jersey City duplex penthouse, this incredibly rare 3,200-square-foot home is situated inside the Art Deco-inspired The Beacon complex and features three private terraces spanning over 2,000 square feet.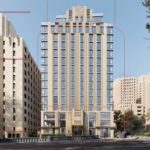 The owners of a senior housing building are looking to construct a 17-story tower with medical space and a small park on a Jersey City property.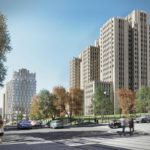 The owners of Jones Hall are hoping to construct an 18-story development that looks to blend into the historic Jersey City buildings near the property.
Join Jersey City's bravest and finest for an afternoon of eats, drinks and community! The 1st Annual Jersey City First Responders Charity Cook-Off at The Beacon will feature several different food dishes to taste and vote on alongside local and celebrity judges.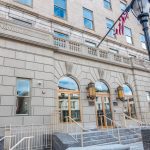 The Beacon is about to open The Hague, their newest and final building. It will house 240 new rental units bringing the complex to...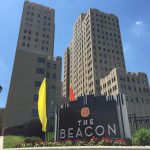 What once started as Charity Hospital in Jersey City turned into Jersey City Hospital in 1885, but today, you'll recognize it as The Beacon....