Home
Tags
Fogarty Finger Architects
Tag: Fogarty Finger Architects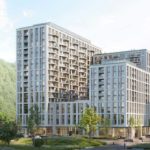 A 184-foot-tall development with several community givebacks could gain final approvals despite some sudden controversy over the building's height.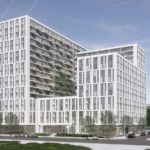 A proposal that would transform almost two acres along the city's western fringe includes 17 units for homeless veterans and $3 million towards the construction of a community center and pool that the city currently lacks.
The Oakman Overview The Oakman is a residential condo building currently under construction in the Powerhouse Arts neighborhood of downtown Jersey City. Rising 15 stories,...