Home
Tags
389 Washington Street
Tag: 389 Washington Street
With floor-to-ceiling windows, a private balcony and great location in Downtown Jersey City, this corner two-bedroom condo is not to be missed.
This coveted corner two-bedroom condo in Jersey City offers upscale building amenities, an easy commute and fantastic views.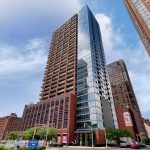 Unit 12H, a one-bed, one-bath apartment with private balcony, is for sale in The A Condominiums at 389 Washington Street in Downtown Jersey City.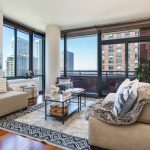 On the 23rd floor with a terrace and sweeping views, this two-bedroom, two-bath condo is everything you need in Downtown Jersey City.