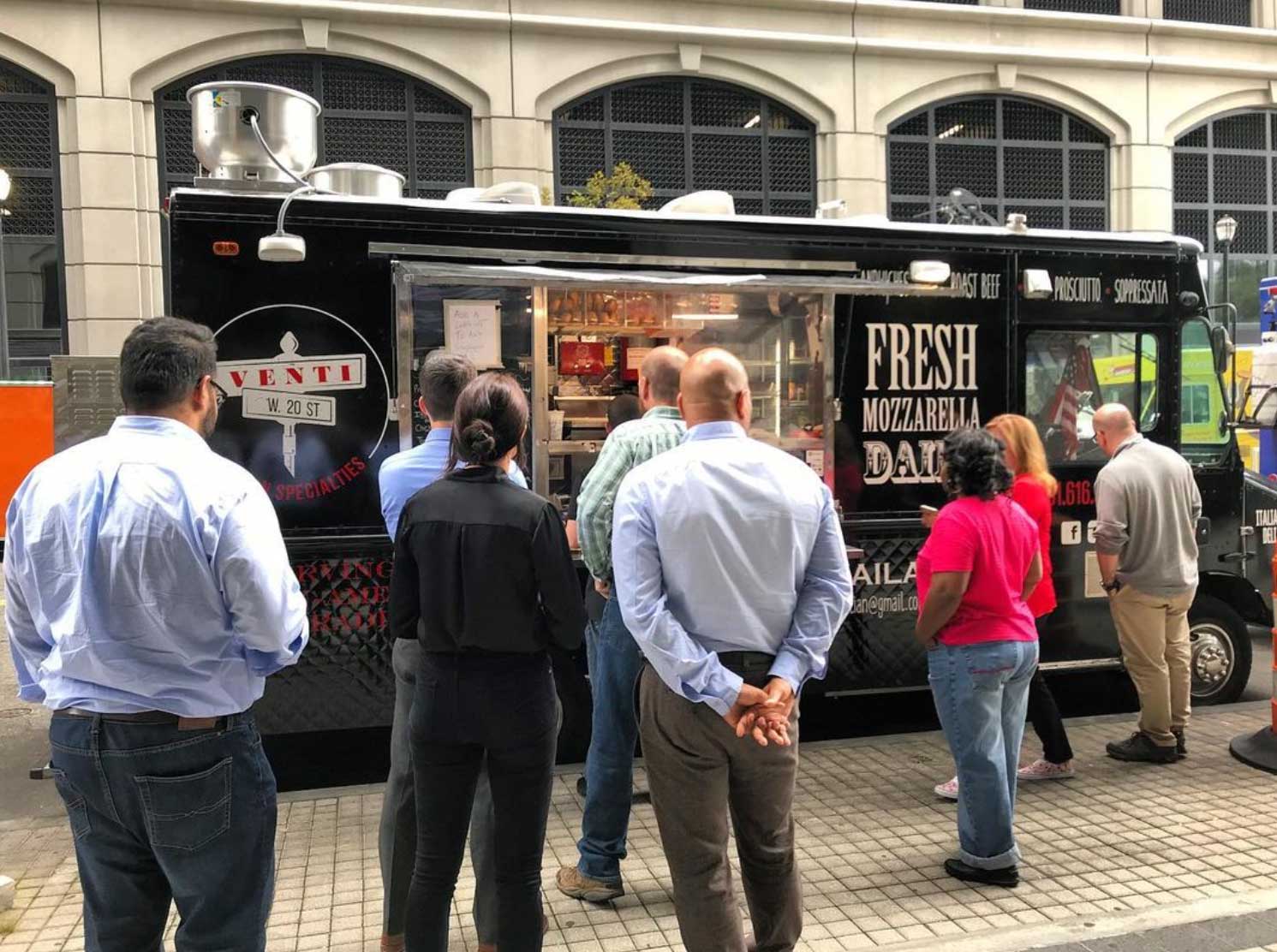 A Jersey City food truck that has been a staple of Exchange Place for half a decade is heading west as Venti Italian Specialties will be opening their first brick-and-mortar storefront inside space just off the Journal Square neighborhood.
Venti Italian Specialties recently posted on their Instagram account that they are opening a proper storefront at 203 Academy Street. The business will be taking the place of the vegan restaurant Rosita's Yah, which had the unfortunate timing of launching right before the COVID-19 pandemic.
The Italian deli food truck was initially launched in 2018 by brothers Joe and Nick Ciancimino. Venti is known for their authentic sandwiches, mozzarella, and other assorted Italian specialties.
"Equipment is now starting to arrive and it's slowly beginning to feel real," Venti's Instagram post reads. "We look forward to bringing you a wider selection of house made specialties, imported products and the freshest mozzarella around."
Venti has not indicated exactly when their first stationary location could open their doors, but those interested can follow the business at the handle @ventifoodtruck for further updates.