The oldest-standing public school in Newark is getting a long-awaited restoration and will continue its legacy educating young people of color.
The fate of State Street School, which once served as the School for Colored Children, was uncertain only months ago. But the building's owner, Hanini Group, is giving these hallowed classrooms a second life, forming a partnership with one of the city's most beloved institutions: the Newark Boys Chorus.
Last year, the Newark Boys Chorus sold its former Lincoln Park headquarters to Paramount Assets. Since then, the school administrators had visited more than 20 potential sites, before discovering this opportunity on State Street.
"This move to State Street School is right on so many levels," said Paul Chapin, who was named head of the school last year.
Chapin's three-decade career working in public schools has prepared him for only part of the position. As for the school's importance in this particular moment in history, following a summer of civil unrest, Chapin speaks with clarity about what he has inherited and the pride his school has given to a city with deep roots in both the arts and social justice.
"Newark Boys Chorus School has been a beacon of good things for this community and young boys of color for over 50 years," Chapin told Jersey Digs. "We have always been Black Lives Matter."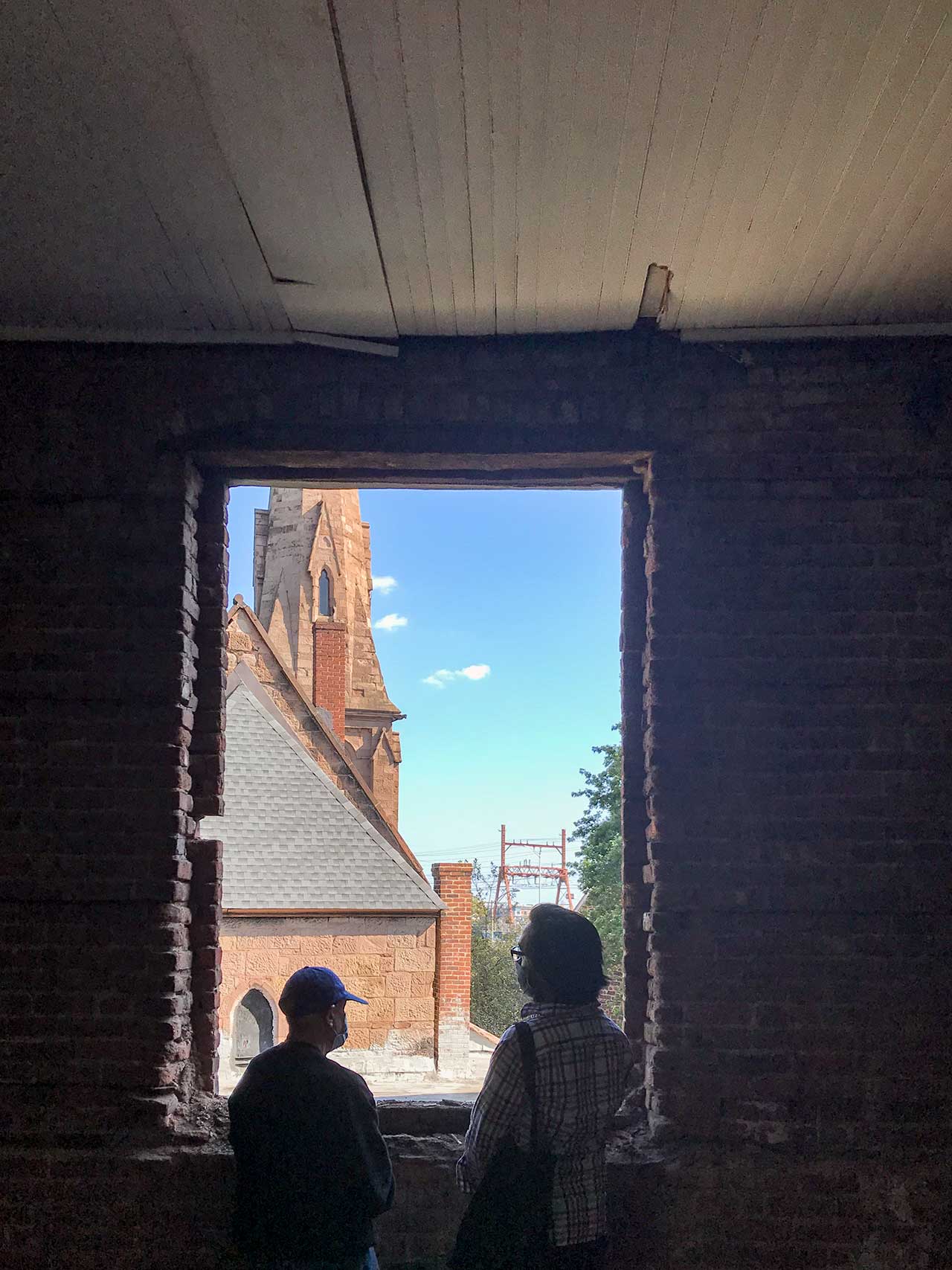 His music school is a vital chapter in the city's storied arts scene. Billie Holiday used to walk these streets when they were filled with smoky jazz bars like the Sugar Hill Club. Newark has long been a destination on the classical-music circuit with world-famous concert halls like Symphony Hall, built in 1925, which is now undergoing a $40 million renovation.
It is from this tradition that the Newark Boys Chorus emerged. In 1966, the New Jersey Symphony needed a children's choir for a performance of The Nutcracker. James McCarthy, a well-known conductor, assembled a group of local boys. The performance was such a success that the choir began touring.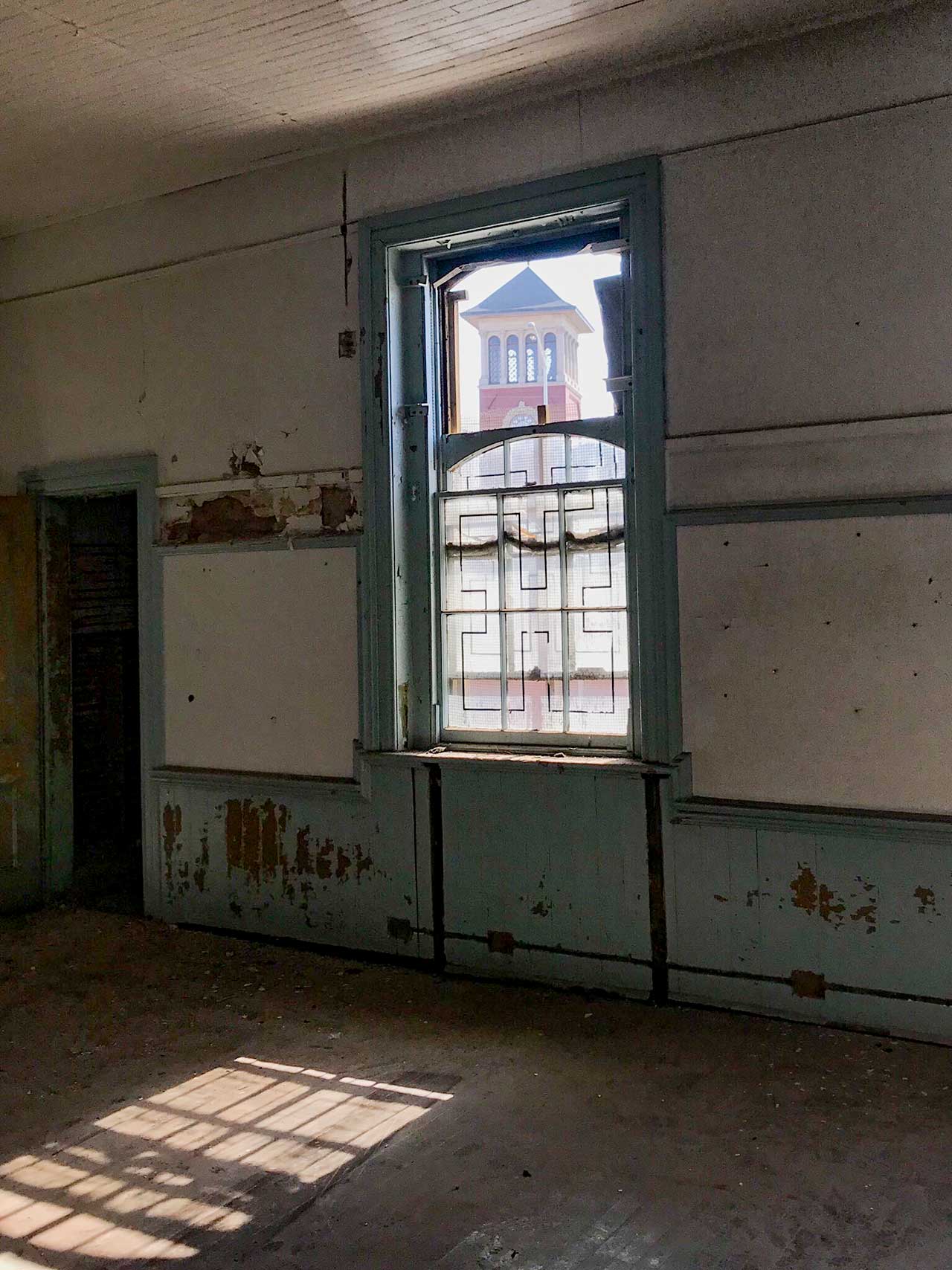 The next year, however, came riots, which could have spelled the end of the troupe. Instead, rising out of that turmoil, came a number of community leaders and philanthropists who wanted to foster this local talent.
With their support, McCarthy established a school inside a home at 235 Delavan Avenue. The chorus gained international acclaim in 1973 when it performed under legendary conductor Leonard Bernstein for Pope Paul VI. Not long after, the school bought a building next to Symphony Hall and for the next 40 years became what is today: a selective, tuition-free school for local boys of color.
In the beginning, there was a philosophical tug-of-war over what the school should be. McCarthy, known for his stormy disposition, wanted to prioritize strict musical training over academic subjects like math and history. The board felt differently and replaced McCarthy with his colleague John Quinn in 1974.
Despite the prestige of the school, and its ability to produce world-class talent — such as countertenor Derek Lee Ragin and American Idol finalist Anwar Robinson — its primary purpose is to use music as means to develop character and civic responsibility, according to Donald Morris, musical director at the school.
"Our students  — through disenfranchisement or other situations  —don't always get a chance to see what the rest of the world sees," said Morris, who has accompanied two generations of students across five continents.
Morris, who is one of the school's longest-tenured employee, joined the school in the 1980s. Finding a new home at the school on State Street means that history is "coming full circle," he said. "The mission at State Street School has been the same as our mission — to uplift young children of color."
For the first time in its history, the Newark Boys Chorus School will have an on-site auditorium. Chapin sees the building becoming more than a school. During a recent tour of the premises, he called it a "hub" for the social justice and equity movement.
"Since the George Floyd killing," Chapin said, "I've been contacted by a number of organizations interested in connecting more with our school than they had in the past."
That tour included former superintendent Dr. Marion Bolden, the staunchest guardian of this historic building and its artifacts. "I'm very happy it's going to be used as a school that pays homage to James Baxter," she said.
James Baxter, at age 19, was the city's first Black principal, as well as the head administrator of the School for Colored Children. It is clear that while the Newark Boys Chorus will be the new heart of the old schoolhouse, Bolden remains the keeper of Baxter's flame. She will have a room in the building to honor his legacy with a permanent exhibition.
"Take good care of the building," Bolden said to the construction crew as she passed them by.
Related: