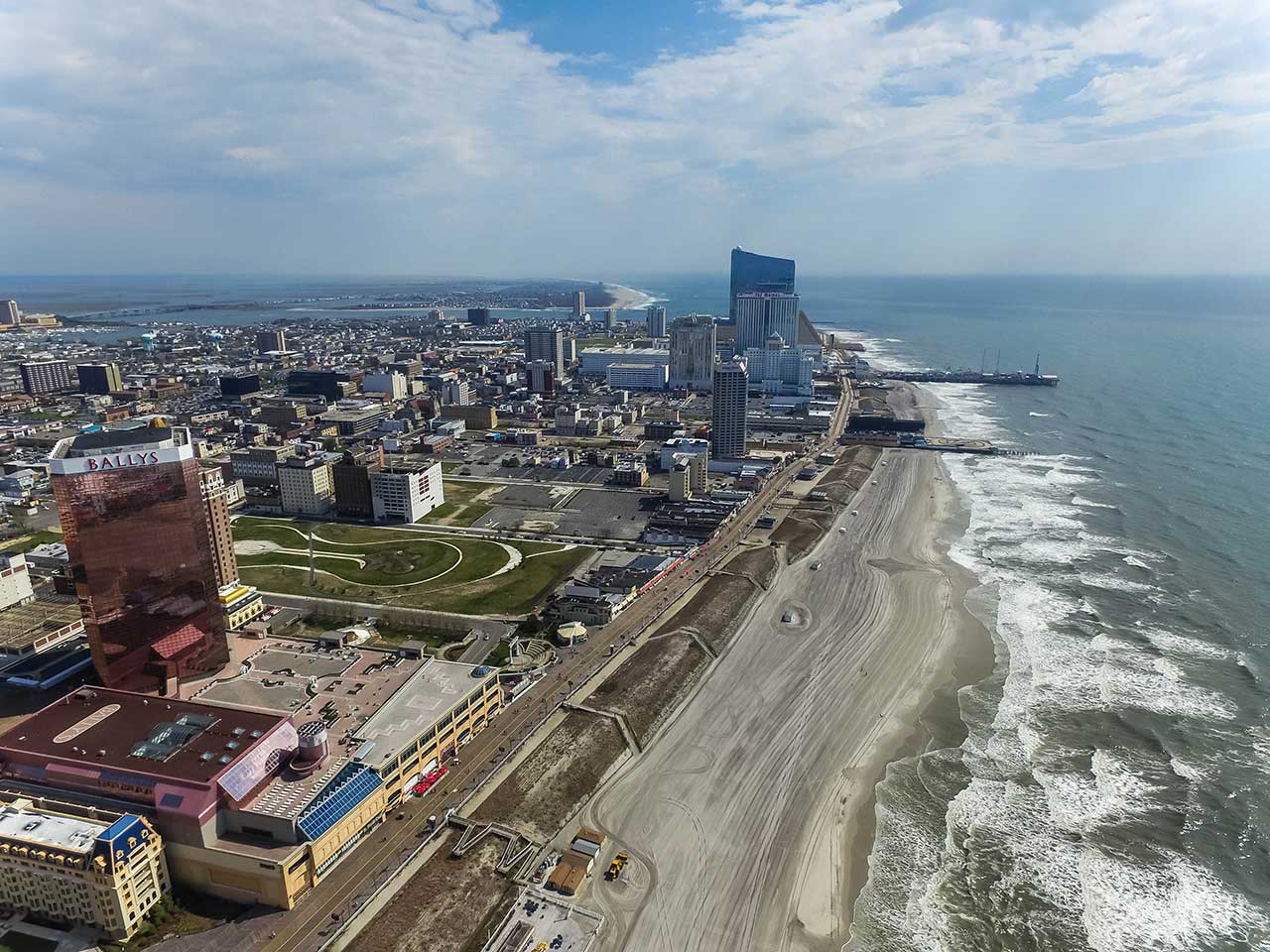 A legal challenge to a decades-old sports gambling ban has finally ended in victory for New Jersey, bringing a seven-year courtroom drama to its conclusion and allowing bets to soon be taken on NFL, MLB, NBA, NHL, and other professional and collegiate sports.
The effort goes back to 2011 when the state authorized, via a voter referendum, sports betting at the state's casinos and current racetrack sites. The legislature then passed laws the following year legalizing sports gambling, but several professional leagues filed a lawsuit over the issue and argued that New Jersey's actions violated the Professional and Amateur Sports Protection Act (or PASPA).
Passed in 1992, the federal law banned sports gambling in all but four states: Nevada, Oregon, Delaware, and Montana. The sports leagues suing New Jersey won rulings upholding PASPA at the U.S. District Court level and later in the Third Circuit. But former Governor Chris Christie and state officials appealed those decisions all the way to the U.S. Supreme Court, which took up the case in a bit of a surprise move.
On Monday, May 14, the Supreme Court ruled 6-3 that PASPA violates the Constitution's 10th Amendment and overturned it, writing in the majority opinion that the law commandeers the power to regulate sports gambling at the state level. Following the decision, bets on professional sports are officially legal in New Jersey, and the legislature is expected to vote on laws setting up licensing, tax, and regulatory rules as early as June 7.
The race is officially on at the state's casinos and tracks to create an infrastructure that allows visitors to place bets. USA Today reports that Monmouth Park will likely be the first venue not only in New Jersey but nationwide to start accepting legal sports bets following the Supreme Court decision. The facility, located in Oceanport, built a sports bar in 2013 they planned to convert into a sportsbook if sports gambling was legalized. Plans to start taking bets on May 28 have been scuttled, but an official opening could still happen in June.
But the biggest benefactor of the decision in the long term could be Atlantic City, which is starting to come back to life after years of tough news. The Borgata announced their intentions last November to build a $7 million sportsbook, while the former Revel property's renovation into the Ocean Resort Casino included plans for a sportsbook.
The Meadowlands Racetrack also intends to implement a sports wagering facility and would be the closest spot to New York City's large population center to take advantage of the ruling. However, the track's closure on Sundays during NFL season due to nearby Giants and Jets games could limit their revenue potential.
While in-person sports bets at some racetracks could start by the end of this month, online wagering on pro sports isn't as imminent. However, assuming Trenton enacts laws quickly that regulate the newly legal industry, online bets could happen in time for the start of football season and lead to a major windfall in tax revenue for the state.
"A perfect storm is brewing for New Jersey's legal online gambling industry," says PlayNJ.com lead analyst Steve Ruddock in a statement praising the ruling. He adds that the expected June launches of online sites for Hard Rock Atlantic City and Ocean Resort make New Jersey "at the forefront of an expanding market."
The Garden State will likely have a short-term monopoly on sports gambling in the region, but Pennsylvania and New York both could make moves to legalize gambling as they each have several casinos and racetracks. Research firm Eilers & Krejcik Gaming estimates that both states, along with 29 others, could pass laws making sports betting legal within the next five years.