Located in West Orange, this recently renovated Mid-Century Modern home offers buyers classic charm with modern amenities in a prime location.
The home is tucked away on three acres at the end of a long, winding private drive in the gated community of Llewellyn Park.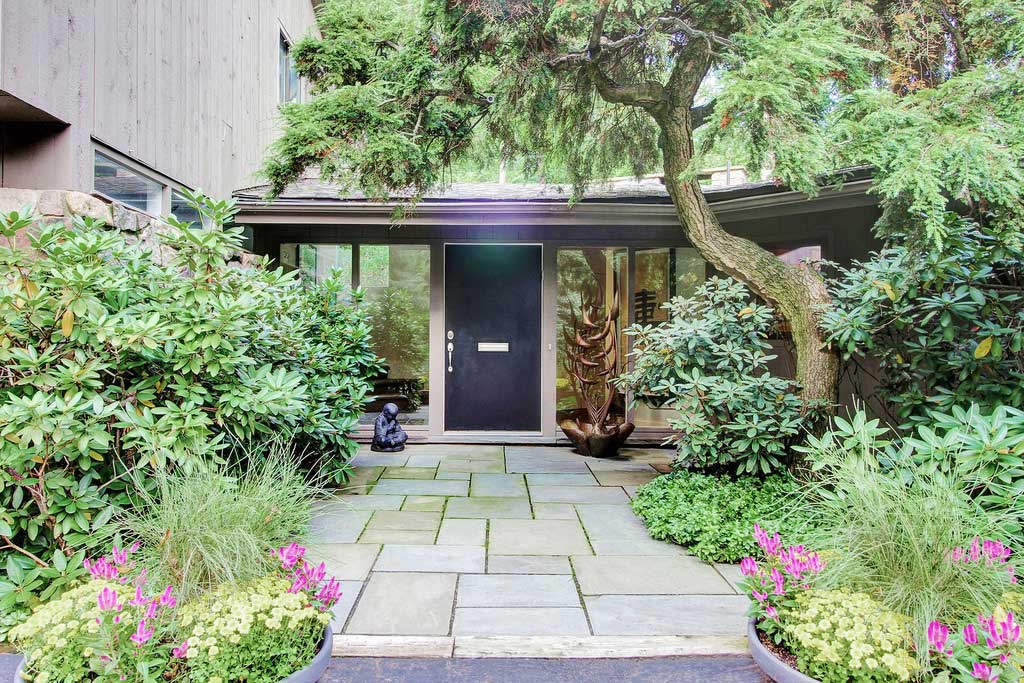 Designed by architect William Hunt, the residence offers striking similarities to the work of Frank Lloyd Wright. Specific factors reminiscent of Wright's work include the way the home exists in complete harmony with its surrounding site, using a natural palette of slate, fieldstone, wood, and glass to help blend the architecture with the natural landscape seamlessly. The contemporary lines of the form of the home are another factor that evokes Wright.
Featuring an open concept floor plan, complemented by high ceilings with exposed beams and large walls of glass, this home includes 5 bedrooms and 4.5 bathrooms. Recently renovated by its current owners, the home has been transformed. The generous amount of glass along the eastern side of the home offers natural light and views of the green, lush grounds. The glass along the western side offers views onto a secluded, tiered garden.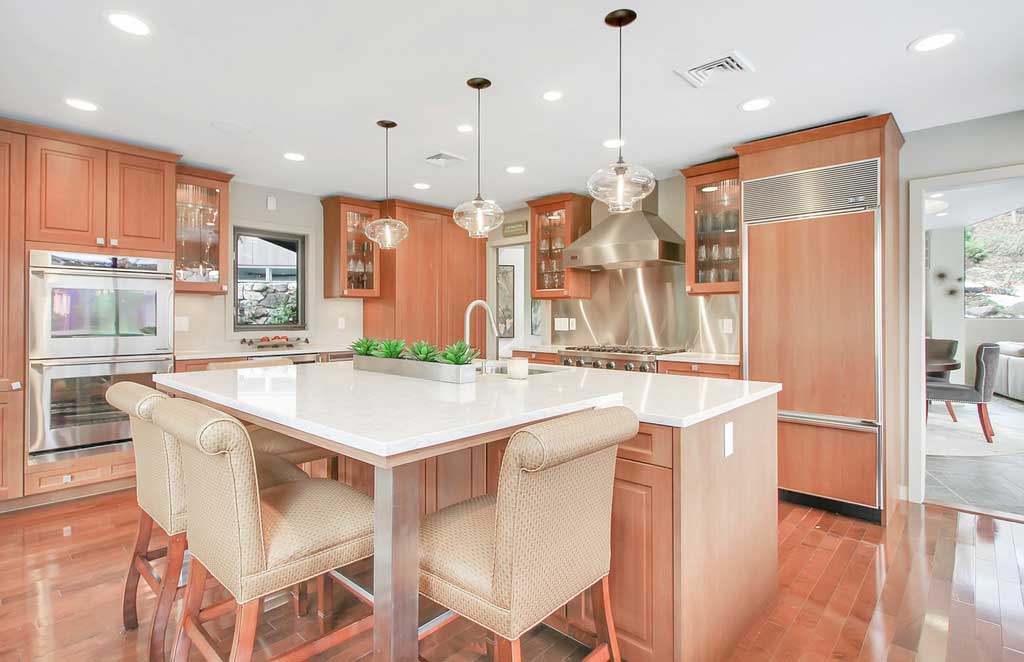 [Click here to see more Mid-Century homes in New Jersey]
Perfectly designed for entertaining, the home offers generously sized spaces throughout the interior. The exterior features a sprawling deck that wraps around the home, a screened porch, an in-ground pool, and perennial gardens. While the spaces are large, they also boast a quiet coziness allowing the home to still feel warm and welcoming.
An artfully designed home, located in close proximity to major highways and the local NJ Transit station, offers a unique opportunity for potential residents.
The home, located at 69 Mountain Avenue, is asking $1,595,000.
[Click here to see more Mid-Century homes in New Jersey]
Listing: 69 Mountain Avenue [Zillow]